Awakened And Realizing Part Of Your Life Has Been Asleep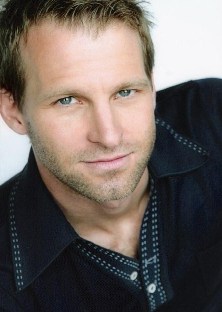 Written by Anthony Meindl
Someone on Twitter recently posted to me after reading one of my blogs, "Unleashing that creative side after years of being bound by boringness is a beautiful thing."
Not only is it a beautiful thing, but once the feeling floodgates are open, we begin to realize how much of our life we've spent half asleep.
A creative process that opens us up to feeling and really having a rich inner emotional life of being alive also, simultaneously, makes us realize how much we've been disconnected from those parts of ourselves in our own life.
In many ways, it's like being reborn.
That can be scary because it feels as if we've let the Halloween cat out of the bag and we can't stuff her back in there. Meow! Claws and fangs and all. Ouch.
All sorts of feelings start to rise to the surface of our consciousness and we become acutely aware of how much we've been turning feeling off. We've been living but not thriving. So what happens in this discovery? Well, all shit hits the fan, of course.
We might throw dishes. Crash! We might make a scene. In public! We might cry for a week. "What's happening to me?" We might feel as if we're completely unmoored. But this is just in the short-term of releasing (sometimes years of) pent-up feeling. Sometimes we shut our feeling-selves down because of our own inner restraints. Our self-judgments tell us that it's going to be "too much" or "too messy." Sometimes it's because of what we've been taught; that if we let go emotionally of what's really going on for us, we'll be punished or rejected or abandoned.
Life isn't about numbing ourselves off and dumbing ourselves down; it's not about anesthetizing ourselves so that other people feel OK around us. We're feeling beings. We're meant to feel. We have to stop editing ourselves because other people don't know how to process feeling.
Part of our responsibility as artists is to feel so that we can show other people the way.
And as we begin to do so more consciously, we also become aware of how we often expend a great deal of energy and time on relationships and experiences that support our pseudo-self identities. You know the ones. The ones that make us think we're not good enough or deserving or worthy or fantastic.
So we seek out relationships that confirm our false beliefs that things have to be "crazy," or "destructive," or "dramatic," because, at a subconscious level, that's what we believe we deserve.
A student said to me that she was scared that if she let go of all the drama in her life – specifically in her relationship – her life would be boring. The irony is that because she's so wrapped up in the false feelings her experience evokes (if it's a distraction it's a false feeling) – she's preventing herself from feeling deeper connection and authentic feeling that come from letting go of the people and circumstances that fuel our old, pseudo-self patterns.
So we mistake the drama and craziness and co-dependence and unfulfillment for real love. We think that if we give up these distractions, our lives will be this grey area of boring blandness.
But on the contrary the opposite is true. We realize how often we let these previous distractions keep us from getting on with our real lives and as we begin to live more fully in our authentic selves, a deeper level of communicating and sharing begins to take the place of the superficial levels we were existing at.
Drama turns into real, exciting, romantic passion.
Craziness turns into fun and laughter and joy and communion.
Codependence turns into intimacy and support and respect and freedom.
Unfulfillment turns into appreciation and fullness and contentment.
All experiences in life are here to spur us on to our next level of awareness. Of discovery. Of realization. At a deep, core level, we already know the answers to things we ask ourselves.
The question is . . . are we brave enough to listen to the truth and then move in the direction of that knowing?
Truly, the cat must then come out of the bag.
No tricks, however. Only immeasurable treats. And no longer living a life "bound by boringness."
Anthony Meindl is an award-winning writer, producer, director and actor whose first feature screenplay, THE WONDER GIRLS, was the Grand Prize Winning Feature Screenplay in the Slamdance Film Festival Screenplay Competition in 2007. Prior to this accomplishment, Meindl was responsible for the production of an array of award-winning projects. His background in acting, training, and performance has afforded him the opportunity to create what has become a thriving artist community in Los Angeles.
Check out Anthony's book, At Left Brain, Right Turn
Latest Videos
http://www.dailyactor.com/wp-content/uploads/2014/04/director-david-gordon-greene-nar.jpg
Director David Gordon Green Narrates a Scene From 'Joe'
Director David Gordon Green narrates a sequence from his new film, Joe, featuring Nicolas Cage and Tye Sheridan. In the video, he mentions his reasons why he likes to hire non-traditional actors. He likes people who have real skill-sets and not actors who have the skills on their resume. He also talked about this in […]
http://www.dailyactor.com/2014/04/director-david-gordon-green-narrates-a-scene-from-joe/
http://www.dailyactor.com/wp-content/uploads/2014/04/david-gordon-green-joe.jpg
Director David Gordon Green: "I find actors in unusual places"
I keep missing screenings of director David Gordon Greene's new film, Joe. I hear it's really good so I'm looking forward to catching it at some point. Joe stars Nicholas Cage as ex-con Joe Ransom, who isn't the greatest of role models until he meets a 15-year-old boy (Mud's Tye Sheridan). In this featurette, Green […]
http://www.dailyactor.com/2014/04/director-david-gordon-green-i-find-actors-in-unusual-places/
http://www.dailyactor.com/wp-content/uploads/2014/04/judy-greer-i-dont-know-why-you-know-me-from.jpg
Please Don't Say These Things To Judy Greer (video)
Judy Greer - who we love here at Daily Actor – has a new book called, I Don't Know What You Know Me From (Confessions of a Co-Star), a series of essays about her life as an actress, friend and someone who everyone thinks they might know. Here's a blurb about the book: "Want to […]
http://www.dailyactor.com/2014/04/please-dont-say-these-things-to-judy-greer-video/
http://www.dailyactor.com/wp-content/uploads/2014/04/Captain-America-SamuelNick-Fury.jpg
How Samuel L. Jackson Learns His Lines for the Marvel Movies (video)
Samuel L. Jackson stopped by Good Morning America earlier this week to talk about Captain America: The Winter Soldier – which is terrific, by the way – and he told Robin Roberts that for the first Cap film, he had trouble learning his lines. "I sat at home and I did all my studying, and […]
http://www.dailyactor.com/2014/04/how-samuel-l-jackson-learns-his-lines-for-the-marvel-movies-video/
http://www.dailyactor.com/wp-content/uploads/2014/04/andy-karl-margot-seibert-rocky.jpg
Andy Karl and Margo Seibert Talk 'Rocky: The Musical' on 'Today'
Andy Karl and Margo Seibert, the stars of Rocky: The Musical, talked to Today's Matt Lauer about the new Broadway musical. Karl talks about the final fight and taking on the iconic role. This is Seibert's Broadway debut and she's asked about her callbacks (9 in all!) and more. Check it out!
http://www.dailyactor.com/2014/04/andy-karl-and-margo-seibert-talk-rocky-the-musical-on-today/