What Does it Mean When Agents Say They Have Too Many of 'Your Type'?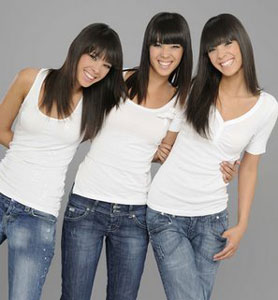 Most of our posts here on Daily Actor focus on the perspective of the actor, but any experienced actor knows that an agent is essential for growth in the industry. 
In an interview with Yahoo!, agent Mark Measures of the commercial department at Abrams Artists Agency, answered questions about some of the more difficult parts of an actor-agent relationship.
When it comes to getting an agent, if an agent says he or she is already representing too many of your "type," it probably means that the agent doesn't see anything marketability-wise different from others that agent already represents.  He explains, "They don't see money in you. That's the excuse we're using when we sit down and talk about it. We may say we have 4 other guys in your category that are getting out more. We don't just come out and say, 'Yeah, we don't see it and we don't think you're going to work.' We're not in the business to hurt people's feelings. That's why agents have these excuses. What we're saying is we don't see a million dollars in you. While yes, that is absolutely what we're saying, we're not in it to perpetuate the stereotype that all agents are nasty and mean or that we are all Ari Gold types from Entourage."
In fact, Measures says that the biggest mistake auditioning actors make is trying to be someone they are not and thus losing what is unique about them.  He says, "Actors come into the room trying to be something that they're not. They come in thinking they're going to be something that you want them to be or something that they think will please us. You should come into a room and just be yourself. Let's look at what you're really doing. The paradigm has shifted; and you're coming into a room trying to get an agent to take you. The agent is providing a service and you're paying for that service. You give the agent 10% of your money. In an ideal world you should be able to walk in and interview a bunch of agents and pick the one that you want to work for you just like you do with your accountant, your lawyer or anyone else that provides these services for you. We've shifted the paradigm and given all of the power to the agents; where we choose who we want. There are very few other service providers out there that pick and choose their clients. There are some that say I don't want to take you or I can't do your taxes because they are too complicated or a doctor says your case is too complicated and you need to go see this person. For the most part we've shifted the paradigm, so you need to come into the room as if you're interviewing to hire an agent. You should not come into the room, 'Ooh I hope you like me; oh, I hope you take me!'"
Lastly, Measures points out that a good client understands that if he or she isn't landing parts it doesn't necessary mean the agent is dropping the ball — they could be many other factors.  He says, "A good client books and they know how to book a job. A good agent does his/her job. I know it is kind of an ambiguous statement. As an agent we get calls from clients saying, 'Why wasn't I submitted on this?' And we have to say, we probably did submit you on it, but casting didn't see you. A good agent is doing their job and paying attention. If you are being submitted and not getting the times why is it? It's following up with casting directors, looking at your pictures and saying do we need to revamp your pictures. It'll happen where somebody will have a brand new picture and 8 months later they'll come in and say, I'm not getting out. We'll find out we don't love the picture. We should've said to this person this picture isn't working we need to pick a new picture. That's why I say a good agent does his/her job."
Latest Videos
http://www.dailyactor.com/wp-content/uploads/2014/10/alex-sharp-curious-incident-of-the-dog.jpg
Alex Sharp Talks About His Broadway Debut in 'The Curious Incident of the Dog in the Night-Time' (video)
Alex Sharp went from working in a call-center and renovating houses to going to Julliard. And now, he's starring in one of the most talked about shows of the season, The Curious Incident of the Dog in the Night-Time. Check out this great, inspiring video!
http://www.dailyactor.com/2014/10/alex-sharp-broadway-debut-the-curious-incident-of-the-dog-in-the-night-time-video/
http://www.dailyactor.com/wp-content/uploads/2014/10/Its-only-a-play.jpg
Watch a Scene From Terrance McNally's, 'It's Only a Play', Featuring Nathan Lane and Micah Stock
Here's a quick scene from Terrance McNally's It's Only a Play, currently on Broadway at the Schoenfeld Theater. In this scene, Nathan Lane and Micah Stock meet for the first time. The show, about the opening night of a new play, also stars Matthew Broderick, Stockard Channing, F. Murray Abraham, Rupert Grint and Megan Mullally.
http://www.dailyactor.com/2014/10/watch-a-scene-terrance-mcnally-its-only-a-play-nathan-lane-micah-stock/
http://www.dailyactor.com/wp-content/uploads/2014/10/birdman-director-alejandro-g-ina.jpg
'Birdman' Director Alejandro G. Iñárritu Narrates a Scene from the Film Featuring Michael Keaton and Edward Norton
Director Alejandro G. Iñárritu narrates a scene from Birdman or The Unexpected Virtue of Ignorance that features stars Michael Keaton and Edward Norton. The film is wonderful and if it's playing in your town, definitely check it out!
http://www.dailyactor.com/2014/10/birdman-director-alejandro-g-inarritu-michael-keaton-edward-norton/
http://www.dailyactor.com/wp-content/uploads/2014/10/the-cast-of-mad-men-on-the-final.jpg
The Cast of 'Mad Men' on the Final Season and More
Though the AMC television series Mad Men might not carry the same cultural weight that it did a few years ago (splitting your final season over two years might do that to you), the second half of the show's final season is expected to be full of powerful performances from its ensemble cast. With the […]
http://www.dailyactor.com/2014/10/cast-of-mad-men-final-season/
http://www.dailyactor.com/wp-content/uploads/2014/10/behind-the-scenes-of-a-sex-scene.jpg
Behind the Scenes of a Sex Scene with Patrick Wilson, Brooklyn Decker and Director Joe Carnahan
Director Joe Carnahan is giving viewers an inside look at what it is like to film a big screen Hollywood sex scene, as confirmed by Gawker. Carnahan released a brief video clip taken from the set of his latest film Stretch starring supermodel and actress Brooklyn Decker and Patrick Wilson. The video showcases the two […]
http://www.dailyactor.com/2014/10/behind-the-scenes-of-a-sex-scene-patrick-wilson-brooklyn-decker-director-joe-carnahan/