Break The Hidden Agreements With Yourself And Get What You Want In Life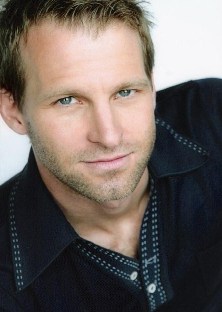 Written by Anthony Meindl
In her book, 5 Steps To A Quantum Life, Natalie Reid discusses how we all have binding agreements that we've created for ourselves that keep us from actually getting what we want in life. They're tied to the past and keep us operating in our lives from blame, anger, being the victim, and not letting go of the past.
I consider these agreements to be hidden because generally we act out of them unconsciously.
Consciously, you want a girlfriend or a new car or a role on a TV show or a fantastic agent. But unconsciously, your hidden agreements with yourself keep you from experiencing those things you want.
It's up to each of us to discover what put that agreement into place and then break it.
Agreements served us at some point in our life. They were created to protect us and keep us safe, as a defense mechanism. ("I'm never going to do that again. That person hurt me!") But as we progress in life, we outgrow their need but the agreements continue to operate without us knowing and they become saboteurs.
If you think about it, there is always a reason why you don't want something.
There's always something you're getting in not getting what you want. A pay-off. Again, your first response might be, "That's crazy! Of course I want a better job! Of course I want to star in a movie! Of course I want a boyfriend!" But if you dig deeper, you might uncover why you don't actually allow yourself to experience these things.
Maybe if you actually got what you wanted you'd have to step into a new level of accountability and responsibility. And you're scared to do that. What if you mess it all up? So the agreement says it's better not to try.
Maybe by not getting what you want, you continue to have people supporting you sympathetically. Poor you. So the agreement says it's so hard being you but you're getting lots of attention!
Maybe by not getting what you want you can continue to blame others. For example, you want a girlfriend. But you say all the girls out there are "crazy," or "have a boyfriend," or "aren't interested in you." By continuing to blame them, you don't have to break the agreement that says you're unlovable or scared of intimacy or going to be hurt.
What might your life be like if you broke these agreements that are no longer serving you and truly are holding you back? Who might you become?
Well, I think Marianne Williamson says it best:
"Our deepest fear is not that we are inadequate. Our deepest fear is that we are powerful beyond measure. It is our light, not our darkness that most frightens us. We ask ourselves, 'Who am I to be brilliant, gorgeous, talented, fabulous?' Actually, who are you not to be? You are a child of God. Your playing small does not serve the world. There is nothing enlightened about shrinking so that other people won't feel insecure around you. We are all meant to shine, as children do. We were born to make manifest the glory of God that is within us. It's not just in some of us; it's in everyone. And as we let our own light shine, we unconsciously give other people permission to do the same. As we are liberated from our own fear, our presence automatically liberates others."
Break the agreement. There is a whole other life waiting for you once you do.
Anthony Meindl is an award-winning writer, director, producer, and Artistic Director of Anthony Meindl's Actor Workshop (AMAW) in Los Angeles and New York, where it was voted the Best Acting Studio in Los Angeles by Backstage in 2011 and 2012 (Best Scene Study and Best Cold Read). AMAW is also located in Australia. 
Meindl's first feature film, "Birds of a Feather," won the Spirit of the Festival Award at the 2012 Honolulu Rainbow Film Festival, and he won Best Director at the Downtown Film Festival Los Angeles. He is a regular contributor to The Daily Love, Backstage, and various spirituality podcasts. He has been featured in ABC News, Daily Variety, LA Weekly, The Hollywood Reporter and the CW KTLA. He is also the author of the new best-selling book, At Left Brain, Right Turn, which helps artists of all kinds unleash their creative genius within. Check out Meindl's free smartphone app on iTunes. 'Follow Meindl on Twitter @AnthonyMeindl.
Latest Videos
http://www.dailyactor.com/wp-content/uploads/2014/08/bryan-cranston-emmy-award-speech.jpg
Watch: Bryan Cranston's Emmy Award Speech: "I love to act. It is a passion of mine and I will do it until my last breath."
The Emmy Awards weren't the most exciting awards show this year but with Bryan Cranston winning for Outstanding Actor in a Drama for Breaking Bad, we at least got to hear one heck of a fantastic acceptance speech. "I was a kid who always looked for the shortcut," he said. "I did happen to stumble […]
http://www.dailyactor.com/2014/08/watch-bryan-cranston-and-aaron-pauls-emmy-award-speeches/
http://www.dailyactor.com/wp-content/uploads/2014/08/audition-tapes-gerard-butler-aud.jpg
Audition Tapes: Gerard Butler Auditions for 'Dracula 2000′
Check out Gerard Butler auditioning for the role of Dracula in the movie, Dracula 2000. The film, about a group of thieves who break into a chamber expecting to find paintings, but instead find Dracula himself, also starred Christopher Plummer, Jonny Lee Miller and Nathan Fillion. Bulter has some sweet rock star hair, huh?
http://www.dailyactor.com/2014/08/audition-tapes-gerard-butler-dracula-2000/
http://www.dailyactor.com/wp-content/uploads/2014/08/interview-matt-dillon-and-carla.jpg
Interview: Matt Dillon and Carla Gugino Talk 'Wayward Pines'
FOX has a new limited-series that's got a terrific cast and interesting premise. It's called Wayward Pines and stars Matt Dillon, Carla Gugino, Melissa Leo, Toby Jones, Terrance Howard, Juliette Lewis, Tim Griffin and Shannyn Sossamon. The show, whose pilot was directed by M. Night Shyamalan, is about a Secret Service agent (Dillon) goes to […]
http://www.dailyactor.com/2014/08/interview-matt-dillon-carla-gugino-wayward-pines-comic-con/
http://www.dailyactor.com/wp-content/uploads/2014/08/interview-wayward-pines-stars-ti.jpg
Interview: 'Wayward Pines' Stars Tim Griffin and Shannyn Sossamon on the Show, Their Characters and More!
Griffin and Sossamonwere at Comic-Con where they sat in on some roundtable interviews to talk about the show.
http://www.dailyactor.com/2014/08/interview-wayward-pines-stars-tim-griffin-shannyn-sossamon-comic-con/
http://www.dailyactor.com/wp-content/uploads/2014/08/interview-m-night-shyamalan-talk.jpg
Interview: M. Night Shyamalan Talks 'Wayward Pines' and Why He Expanded a Young Actors Role on the Show
I talked to Shyamalan at Comic-Con in a roundtable interview where he talked about the cast, what he learned from working in TV and how young actor Charlie Tahan started out with a small part but as the story grew, so did his role.
http://www.dailyactor.com/2014/08/interview-m-night-shyamalan-wayward-pines-comic-con/