Jimmy Kimmel and the Power of Not Knowing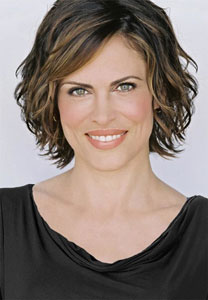 by Justina Vail

Late night host Jimmy Kimmel recently sent his team onto the streets of Hollywood and asked people what they thought of the presidential debate from the night before. Each person had a very strong opinion in one direction or another, with plenty of specifics about the debate to back up their reasoning.
The only thing was, the debate in question hadn't happened yet as it was scheduled to happen the next night! Basically these people lied to Kimmel's staff and pretended they had watched a debate that had never actually happened. The following day the same team went out and asked people who they thought won the 'first lady debate' from the night before. Again, there was no such debate (In fact, there's no such thing!) and again, the public had strong opinions about this (fictitious) debate. It was hilarious, and a bit scary all at the same time!
So, how does this relate to being an actor?
I see many points being made with Kimmel's cheeky experiment, one of which is that we humans—at our least powerful—are not comfortable with 'not knowing' and would rather lie than appear ignorant. Many actors I've met and worked with have talked about how hard it is not knowing what the people casting the roles are really looking for beyond the written role description. The problem, as we know, is that those folks usually don't know what they want either until they see it. Because of this, a lot of actors go into meetings feeling like they 'should' know, and they become unsure and vulnerable. They also tend to feel like they're faking it. Well, perhaps there's nothing wrong with faking it if it's a truly embraced part of the experience! I don't in any way advocate lying in one's life, but if an actor can be okay with not knowing, all the while committing to some strong choices, then the door to magic has a chance to open. 
Really the main two lessons I take out of Kimmel's videos is 1) to be okay with not knowing (and to admit it if it's appropriate) and 2) to commit to something, even if it's faking it! What do you take from it?
Watch the 'first lady debate' video here and see who made a greater commitment to their 'opinion', and who committed the least and therefore floundered. (The last guy perhaps?) 
Justina Vail, CPLC CHT is a life coach, speaker, author, and owner of 'Actors Life Coaching'. Her award-winning new book How to be a Happy Actor in a Challenging Business: A Guide to Thriving Through it All is available at HappyActor.com (http://www.happyactor.com/). For more information visit Actors Life Coaching (http://www.actorslifecoaching.com/)
Latest Videos
Watch: Benedict Cumberbatch Film the Smaug Motion Capture for 'The Hobbit: The Desolation of Smaug'
Though Peter Jackson's movie adaptations of The Hobbit haven't received the same critical acclaim as his films based on the book's sequel, The Lord of the Rings (turning a 300 page book into 9+ hours of film tends to do that), fans are still eagerly anticipating the release of the final part of The Hobbit […]
http://www.dailyactor.com/2014/11/watch-benedict-cumberbatch-film-smaug-motion-capture-the-hobbit/
Watch: Daniel Radcliffe on the Differences Between American and British Theater Audiences
Though moviegoers can see Daniel Radcliffe in the fantasy film Horns, which opens today, Broadway fans will have to wait a bit longer. Radcliffe is an unapologetic fan of Broadway — he has starred in Equus, How to Succeed in Business Without Really Trying, and The Cripple of Inishmaan — but he hasn't yet made […]
http://www.dailyactor.com/2014/10/daniel-radcliffe-differences-between-american-british-theater-audiences/
http://www.dailyactor.com/wp-content/uploads/2014/10/watch-anna-gunn-jacki-weaver-and.jpg
Watch: Anna Gunn, Jacki Weaver and Virginia Kull on 'Gracepoint' and Strong Female Roles on TV
The actresses also speak candidly about how they feel about their characters in the series and why its important for TV to feature series with strong female leads.Check out the conversation above!
http://www.dailyactor.com/2014/10/watch-anna-gunn-jacki-weaver-virginia-kull-gracepoint-strong-female-roles-on-tv/
http://www.dailyactor.com/wp-content/uploads/2014/10/watch-cristin-milioti-talks-a-to.jpg
Watch: Cristin Milioti Talks 'A to Z', 'Once' and 'How I Met Your Mother'
Few actresses have the kind of rise as Cristin Milioti has had in the last few years. A virtual unknown in 2011, she became a bona fide Broadway star in the 2012 hit Once, appeared in a supporting role in the 2013 film The Wolf of Wall Street, and was featured as the titular mother […]
http://www.dailyactor.com/2014/10/watch-cristin-milioti-a-to-z-once-how-i-met-your-mother/
http://www.dailyactor.com/wp-content/uploads/2014/10/watch-bryan-cranstons-acting-adv.jpg
Watch: Bryan Cranston's Acting Advice
With Breaking Bad: The Complete Series Barrel being released on Blu-ray with all kinds of goodies today, it gives us yet another opportunity to reflect on the series' star Bryan Cranston and all of the incredible advice he has offered actors in the wake of his success. In a video he filmed in 2013 for […]
http://www.dailyactor.com/2014/10/bryan-cranston-acting-advice-video/