German Production of 'Clybourne Park' Halted After Playwright Bruce Norris Learns of White Actress Playing a Role in Blackface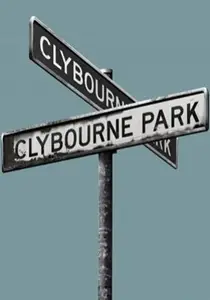 Though popular plays are produced all over the world, quality control is a major issue that can come up when a production wants to put their own stamp on the play.  Even if the production feels that those changes might be relatively minor, the authors of such works or their estates may not see it the same way to such a degree that they can prevent the production from going forward.  While nobody will go after you for changing Shakespeare — except for critics and audiences perhaps — to modern playwrights it is important that productions of their plays do not alter their work in a way they deem undesirable. 
Bruce Norris, who won a Pulitzer Prize for Drama for his play Clybourne Park, has put a stop to a German production of the play after learning that one of the lead black characters would be played by a white actor in makeup.  Since the play is chiefly about race relations, Norris was not happy about the Berlin theater's insistence that the casting decision shouldn't matter. 
In an open letter to Dramatists' Guild of America about the controversy, Norris wrote, "After much evasion, justification and rationalizing of their reasons, they finally informed me that the color of the actress's skin would ultimately be irrelevant, since they intended to 'experiment with makeup'. At this point, I retracted the rights to the production."  Blackface is considered an archaic, and to many offensive, technique in American and British theater of having white actors wear dark makeup to portray black characters.  The practice continues in other countries, particularly those with low populations of people of African descent.  In his letter Norris made it clear that it is a practice he does not approve of as he encouraged other playwrights "to boycott productions of your own work by German theatres that continue this asinine tradition."
In a similar situation, the estate of Arthur Miller has forced an Australian theater to use the proper ending of Miller's Death of a Salesman after finding out that the production has altered the means of Willie Loman's suicide at the end of the play.  The production ran its entire first run with that alternate ending, but will now be switching back to the original.  Though the general manager of the production attributes the problem to "miscommunication," it is clear that even after the playwright has passed his or her heirs feel obligated to ensure the production doesn't stray from the source.
via The Guardian
Latest Videos
http://www.dailyactor.com/wp-content/uploads/2014/08/bryan-cranston-emmy-award-speech.jpg
Watch: Bryan Cranston's Emmy Award Speech: "I love to act. It is a passion of mine and I will do it until my last breath."
The Emmy Awards weren't the most exciting awards show this year but with Bryan Cranston winning for Outstanding Actor in a Drama for Breaking Bad, we at least got to hear one heck of a fantastic acceptance speech. "I was a kid who always looked for the shortcut," he said. "I did happen to stumble […]
http://www.dailyactor.com/2014/08/watch-bryan-cranston-and-aaron-pauls-emmy-award-speeches/
http://www.dailyactor.com/wp-content/uploads/2014/08/audition-tapes-gerard-butler-aud.jpg
Audition Tapes: Gerard Butler Auditions for 'Dracula 2000′
Check out Gerard Butler auditioning for the role of Dracula in the movie, Dracula 2000. The film, about a group of thieves who break into a chamber expecting to find paintings, but instead find Dracula himself, also starred Christopher Plummer, Jonny Lee Miller and Nathan Fillion. Bulter has some sweet rock star hair, huh?
http://www.dailyactor.com/2014/08/audition-tapes-gerard-butler-dracula-2000/
http://www.dailyactor.com/wp-content/uploads/2014/08/interview-matt-dillon-and-carla.jpg
Interview: Matt Dillon and Carla Gugino Talk 'Wayward Pines'
FOX has a new limited-series that's got a terrific cast and interesting premise. It's called Wayward Pines and stars Matt Dillon, Carla Gugino, Melissa Leo, Toby Jones, Terrance Howard, Juliette Lewis, Tim Griffin and Shannyn Sossamon. The show, whose pilot was directed by M. Night Shyamalan, is about a Secret Service agent (Dillon) goes to […]
http://www.dailyactor.com/2014/08/interview-matt-dillon-carla-gugino-wayward-pines-comic-con/
http://www.dailyactor.com/wp-content/uploads/2014/08/interview-wayward-pines-stars-ti.jpg
Interview: 'Wayward Pines' Stars Tim Griffin and Shannyn Sossamon on the Show, Their Characters and More!
Griffin and Sossamonwere at Comic-Con where they sat in on some roundtable interviews to talk about the show.
http://www.dailyactor.com/2014/08/interview-wayward-pines-stars-tim-griffin-shannyn-sossamon-comic-con/
http://www.dailyactor.com/wp-content/uploads/2014/08/interview-m-night-shyamalan-talk.jpg
Interview: M. Night Shyamalan Talks 'Wayward Pines' and Why He Expanded a Young Actors Role on the Show
I talked to Shyamalan at Comic-Con in a roundtable interview where he talked about the cast, what he learned from working in TV and how young actor Charlie Tahan started out with a small part but as the story grew, so did his role.
http://www.dailyactor.com/2014/08/interview-m-night-shyamalan-wayward-pines-comic-con/