10 Tips To Help You With Pilot Season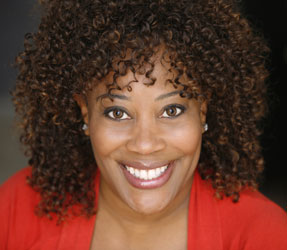 Every year, thousands of actors come to LA for "pilot season".  Most pilots don't go beyond the pilot stage and the ones that do at least 80% are cancelled with a four week period.  
Having just tested for two pilots myself, I thought I would share ten tips that could be helpful.
1.  Obtain a list of the pilots being produced and find out who is attached.  This can be found through a variety of different sources. The Hollywood Reporter and Variety have online editions that are linked to twitter and post up-to-the-minute updates on pilots.  
If you have a smartphone, you can download the ActorGenie app,which provides very valuable info regarding film and tv shows in pre-production.  Other sources for this information include www.castingabout.com and www.thefutoncritic.com.
2. Study these lists to ascertain if any of these projects has anyone you may have worked with previously, taken a class with, or fit your brand.
3.  Research who you are auditioning for.  This includes the Writers, Executive Producers, Casting and Network.  Why?  You do this research to get a sensibility of the tone of the shows you are being see for or want to be seen for.  
4.  Is the show a comedy, what type.  i.e., sitcom (single or multi-cam) or dramedy.  Is it a drama, i.e..procedural, sci-fi or supernatural or medical.  Just a little tip I learned recently…Most single camera sitcom scripts have single spaced dialogue and multi-cam sitcom dialogue is double spaced.
5.  Learn what shows trended last season and find out what is trending this season.  For example, this pilot season…Soaps are out.  Dramas are down.  Comedies are up.
6. Audition Process — If a CD is not familiar with you or your work, you will be brought in to Pre-Read.  It is important that he/she can see what type of performance you will bring to this character. As this performance and the look you have decided to give your character will determine if you get you a callback to a Producer Session.  Focus on your relationship to the other character in the scene and not what your "attitude" should be.  Make sure you have crystal clear objectives.
7.  Producer Sessions usually consists of the Producers, Director and Casting.  If you got a callback to this level, clearly you did something right, so don't try to re-invent the wheel by "trying something different".  More recently, some producers are doing three or four pilots at one time, so you may just be put on tape with the Director and CD in the room.
8.  The Screen Test is usually with the Producers, Director, Casting, Network and sometimes Studio exes.  There may be anywhere from 5-20 people in the room, but it only takes one person to say "No" for you to not have a gig.  Be on top of your game, get some rest, be prepared and most importantly "BE YOU"!  It may take as long as 10 days to find out whether or not you have booked the gig or not.
9. During pilot season, you could easily have up to four appointments in one day.  Know your limits and don't do more auditions than you can handle.  Remember it's your "quality" not your "quantity".
10.  Last, but not least HAVE FUN!!  Remember every audition is the opportunity for a job.
Peace & Blessings
Carla Renata
NAACP Theatre Award nominee Carla Renata had delighted audiences and impressed critics in stage roles as diverse as Gary Coleman in the Tony Nominated 1st National Tour and Broadway productions of "Avenue Q" and Shenzi in the Julie Taymor directed Original Los Angeles production of "The Lion King." Other Broadway credits include, "The Life", "Smokey Joe's Café" and revival production of "How To Succeed In Business Without Really Trying" with Tony Winner Matthew Broderick and Two-Time Emmy Winner Megan Mullally.
Renata also has the distinction of being the ONLY African-American actress to recur on FOUR network sitcoms.  Her numerous guest starring, recurring television role include turns on "The Neighbors", "CSI: Crime Scene Investigation," "Modern Family," "Hart of Dixie" "Shake It Up!," "Bones", upcoming in 2013 the new ABC comedy "How To Live With Your Parents For The Rest Of Your Life" and the award winning indie film "A Kiss For Jed Wood."
She has also become somewhat of a "household face," thanks to appearances in dozens of commercial and videogames for Disney and Grand Theft Auto.  As if Renata didn't have enough on her plate, she Guest Co-Host the syndicated radio show "On Air With Tony Sweet" and write movie reviews online at http://carlarenata.com in her Carla's Corner blog.
Latest Videos
http://www.dailyactor.com/wp-content/uploads/2014/10/alex-sharp-curious-incident-of-the-dog.jpg
Alex Sharp Talks About His Broadway Debut in 'The Curious Incident of the Dog in the Night-Time' (video)
Alex Sharp went from working in a call-center and renovating houses to going to Julliard. And now, he's starring in one of the most talked about shows of the season, The Curious Incident of the Dog in the Night-Time. Check out this great, inspiring video!
http://www.dailyactor.com/2014/10/alex-sharp-broadway-debut-the-curious-incident-of-the-dog-in-the-night-time-video/
http://www.dailyactor.com/wp-content/uploads/2014/10/Its-only-a-play.jpg
Watch a Scene From Terrance McNally's, 'It's Only a Play', Featuring Nathan Lane and Micah Stock
Here's a quick scene from Terrance McNally's It's Only a Play, currently on Broadway at the Schoenfeld Theater. In this scene, Nathan Lane and Micah Stock meet for the first time. The show, about the opening night of a new play, also stars Matthew Broderick, Stockard Channing, F. Murray Abraham, Rupert Grint and Megan Mullally.
http://www.dailyactor.com/2014/10/watch-a-scene-terrance-mcnally-its-only-a-play-nathan-lane-micah-stock/
http://www.dailyactor.com/wp-content/uploads/2014/10/birdman-director-alejandro-g-ina.jpg
'Birdman' Director Alejandro G. Iñárritu Narrates a Scene from the Film Featuring Michael Keaton and Edward Norton
Director Alejandro G. Iñárritu narrates a scene from Birdman or The Unexpected Virtue of Ignorance that features stars Michael Keaton and Edward Norton. The film is wonderful and if it's playing in your town, definitely check it out!
http://www.dailyactor.com/2014/10/birdman-director-alejandro-g-inarritu-michael-keaton-edward-norton/
http://www.dailyactor.com/wp-content/uploads/2014/10/the-cast-of-mad-men-on-the-final.jpg
The Cast of 'Mad Men' on the Final Season and More
Though the AMC television series Mad Men might not carry the same cultural weight that it did a few years ago (splitting your final season over two years might do that to you), the second half of the show's final season is expected to be full of powerful performances from its ensemble cast. With the […]
http://www.dailyactor.com/2014/10/cast-of-mad-men-final-season/
http://www.dailyactor.com/wp-content/uploads/2014/10/behind-the-scenes-of-a-sex-scene.jpg
Behind the Scenes of a Sex Scene with Patrick Wilson, Brooklyn Decker and Director Joe Carnahan
Director Joe Carnahan is giving viewers an inside look at what it is like to film a big screen Hollywood sex scene, as confirmed by Gawker. Carnahan released a brief video clip taken from the set of his latest film Stretch starring supermodel and actress Brooklyn Decker and Patrick Wilson. The video showcases the two […]
http://www.dailyactor.com/2014/10/behind-the-scenes-of-a-sex-scene-patrick-wilson-brooklyn-decker-director-joe-carnahan/