NYC: Open Casting Call for the Upcoming Broadway Show, 'Matilda The Musical'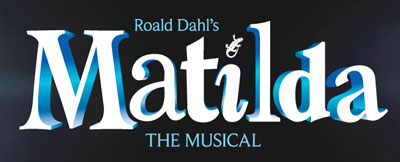 Matilda the Musical will be holding an open call for the role of 'Matilda' in New York City on Sunday, September 30th at Pearl Studios (519 Eighth Avenue, 12th Floor, between 35th and 36th streets). 
Check-in begins at 10:00 AM in Studio C on a first come / first serve basis.  Auditions will begin at 11:00 AM.
Producers are seeking 8-10 year old girls who are 4'4 or under. Matilda should be a strong singer and confident speaker with a good understanding of text and intelligent approach to acting. She should look like the runt of the litter. However, she is extremely bright, fearless and focused, and able to speak assertively.
Matilda is a fiercely clever child; living in an abusive household, she escapes into books and her imagination.
No prior experience is necessary.  No other roles will be cast at this call.
Please bring a recent picture and resume that includes height, birth date, and a parent or guardian phone number and email address in addition to any relevant experience.  Please staple the picture and resume together.  For the audition please bring sheet music for a short song.  We will have a piano accompanist in the room.  Please also prepare a short story or poem in the style of Roald Dahl.  The song and the story or poem should be memorized.
For additional information please call: 212-719-9393 x360.
ABOUT MATILDA THE MUSICAL:
MATILDA THE MUSICAL will open on Broadway on April 11, 2013; previews begin on March 4 at Broadway's Shubert Theatre (225 West 44th Street).  It is produced by The Royal Shakespeare Company (RSC) and The Dodgers.
MATILDA is the story of an extraordinary little girl who decides that despite a bad beginning filled with rotten parents, a terrifying school and a vicious head mistress, her story is going to be an astonishing one. With the help of her teacher, her friends and a little bit of imagination, Matilda proves that even if you're little, you can do big things.
MATILDA was commissioned by the RSC in 2010, and is the recipient of a record-breaking seven 2012 Olivier Awards including Best Musical and a joint Best Actress Award for the four girls who shared the title role.  Based on the beloved story by the brilliantly batty Roald Dahl (Charlie and the Chocolate Factory, Fantastic Mr. Fox),  MATILDA is directed by  Tony Award® winner Matthew Warchus (God of Carnage), who helms this exhilarating and ingenious production with book by playwright Dennis Kelly and music and lyrics by Australian comedian, musician and composer Tim Minchin.  For Broadway, the Royal Shakespeare Company is teaming with producing office, The Dodgers.  Led by Michael David, The Dodgers are responsible for a host of major Broadway and West End hits, including the award winning JERSEY BOYS, a major sell-out now in its seventh year on Broadway and in its fourth season in London's West End.  Michael David leads for The Dodgers, with André Ptaszynski, Executive Producer and Denise Wood, Lead Producer for the RSC.
MATILDA premiered at the RSC's home in Stratford-upon-Avon, playing to sold-out audiences from November 2010 to January 2011.  Capturing the imagination of young and old alike, the RSC transferred the production to London's West End in October 2011 where the show continues to play to sold-out houses.  Roald Dahl's magical story about a girl with extraordinary powers has been a favorite novel of millions of people across the world since it was published in 1988.
Check out www.matildathemusical.com for more information

Latest Videos
http://www.dailyactor.com/wp-content/uploads/2014/04/director-david-gordon-greene-nar.jpg
Director David Gordon Green Narrates a Scene From 'Joe'
Director David Gordon Green narrates a sequence from his new film, Joe, featuring Nicolas Cage and Tye Sheridan. In the video, he mentions his reasons why he likes to hire non-traditional actors. He likes people who have real skill-sets and not actors who have the skills on their resume. He also talked about this in […]
http://www.dailyactor.com/2014/04/director-david-gordon-green-narrates-a-scene-from-joe/
http://www.dailyactor.com/wp-content/uploads/2014/04/david-gordon-green-joe.jpg
Director David Gordon Green: "I find actors in unusual places"
I keep missing screenings of director David Gordon Greene's new film, Joe. I hear it's really good so I'm looking forward to catching it at some point. Joe stars Nicholas Cage as ex-con Joe Ransom, who isn't the greatest of role models until he meets a 15-year-old boy (Mud's Tye Sheridan). In this featurette, Green […]
http://www.dailyactor.com/2014/04/director-david-gordon-green-i-find-actors-in-unusual-places/
http://www.dailyactor.com/wp-content/uploads/2014/04/judy-greer-i-dont-know-why-you-know-me-from.jpg
Please Don't Say These Things To Judy Greer (video)
Judy Greer - who we love here at Daily Actor – has a new book called, I Don't Know What You Know Me From (Confessions of a Co-Star), a series of essays about her life as an actress, friend and someone who everyone thinks they might know. Here's a blurb about the book: "Want to […]
http://www.dailyactor.com/2014/04/please-dont-say-these-things-to-judy-greer-video/
http://www.dailyactor.com/wp-content/uploads/2014/04/Captain-America-SamuelNick-Fury.jpg
How Samuel L. Jackson Learns His Lines for the Marvel Movies (video)
Samuel L. Jackson stopped by Good Morning America earlier this week to talk about Captain America: The Winter Soldier – which is terrific, by the way – and he told Robin Roberts that for the first Cap film, he had trouble learning his lines. "I sat at home and I did all my studying, and […]
http://www.dailyactor.com/2014/04/how-samuel-l-jackson-learns-his-lines-for-the-marvel-movies-video/
http://www.dailyactor.com/wp-content/uploads/2014/04/andy-karl-margot-seibert-rocky.jpg
Andy Karl and Margo Seibert Talk 'Rocky: The Musical' on 'Today'
Andy Karl and Margo Seibert, the stars of Rocky: The Musical, talked to Today's Matt Lauer about the new Broadway musical. Karl talks about the final fight and taking on the iconic role. This is Seibert's Broadway debut and she's asked about her callbacks (9 in all!) and more. Check it out!
http://www.dailyactor.com/2014/04/andy-karl-and-margo-seibert-talk-rocky-the-musical-on-today/