NYC: Open Casting Call for the Upcoming Broadway Show, 'Matilda The Musical'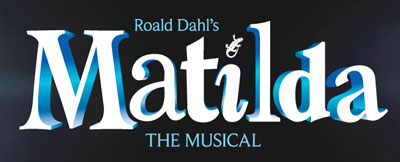 Matilda the Musical will be holding an open call for the role of 'Matilda' in New York City on Sunday, September 30th at Pearl Studios (519 Eighth Avenue, 12th Floor, between 35th and 36th streets). 
Check-in begins at 10:00 AM in Studio C on a first come / first serve basis.  Auditions will begin at 11:00 AM.
Producers are seeking 8-10 year old girls who are 4'4 or under. Matilda should be a strong singer and confident speaker with a good understanding of text and intelligent approach to acting. She should look like the runt of the litter. However, she is extremely bright, fearless and focused, and able to speak assertively.
Matilda is a fiercely clever child; living in an abusive household, she escapes into books and her imagination.
No prior experience is necessary.  No other roles will be cast at this call.
Please bring a recent picture and resume that includes height, birth date, and a parent or guardian phone number and email address in addition to any relevant experience.  Please staple the picture and resume together.  For the audition please bring sheet music for a short song.  We will have a piano accompanist in the room.  Please also prepare a short story or poem in the style of Roald Dahl.  The song and the story or poem should be memorized.
For additional information please call: 212-719-9393 x360.
ABOUT MATILDA THE MUSICAL:
MATILDA THE MUSICAL will open on Broadway on April 11, 2013; previews begin on March 4 at Broadway's Shubert Theatre (225 West 44th Street).  It is produced by The Royal Shakespeare Company (RSC) and The Dodgers.
MATILDA is the story of an extraordinary little girl who decides that despite a bad beginning filled with rotten parents, a terrifying school and a vicious head mistress, her story is going to be an astonishing one. With the help of her teacher, her friends and a little bit of imagination, Matilda proves that even if you're little, you can do big things.
MATILDA was commissioned by the RSC in 2010, and is the recipient of a record-breaking seven 2012 Olivier Awards including Best Musical and a joint Best Actress Award for the four girls who shared the title role.  Based on the beloved story by the brilliantly batty Roald Dahl (Charlie and the Chocolate Factory, Fantastic Mr. Fox),  MATILDA is directed by  Tony Award® winner Matthew Warchus (God of Carnage), who helms this exhilarating and ingenious production with book by playwright Dennis Kelly and music and lyrics by Australian comedian, musician and composer Tim Minchin.  For Broadway, the Royal Shakespeare Company is teaming with producing office, The Dodgers.  Led by Michael David, The Dodgers are responsible for a host of major Broadway and West End hits, including the award winning JERSEY BOYS, a major sell-out now in its seventh year on Broadway and in its fourth season in London's West End.  Michael David leads for The Dodgers, with André Ptaszynski, Executive Producer and Denise Wood, Lead Producer for the RSC.
MATILDA premiered at the RSC's home in Stratford-upon-Avon, playing to sold-out audiences from November 2010 to January 2011.  Capturing the imagination of young and old alike, the RSC transferred the production to London's West End in October 2011 where the show continues to play to sold-out houses.  Roald Dahl's magical story about a girl with extraordinary powers has been a favorite novel of millions of people across the world since it was published in 1988.
Check out www.matildathemusical.com for more information

Latest Videos
http://www.dailyactor.com/wp-content/uploads/2014/08/bryan-cranston-emmy-award-speech.jpg
Watch: Bryan Cranston's Emmy Award Speech: "I love to act. It is a passion of mine and I will do it until my last breath."
The Emmy Awards weren't the most exciting awards show this year but with Bryan Cranston winning for Outstanding Actor in a Drama for Breaking Bad, we at least got to hear one heck of a fantastic acceptance speech. "I was a kid who always looked for the shortcut," he said. "I did happen to stumble […]
http://www.dailyactor.com/2014/08/watch-bryan-cranston-and-aaron-pauls-emmy-award-speeches/
http://www.dailyactor.com/wp-content/uploads/2014/08/audition-tapes-gerard-butler-aud.jpg
Audition Tapes: Gerard Butler Auditions for 'Dracula 2000′
Check out Gerard Butler auditioning for the role of Dracula in the movie, Dracula 2000. The film, about a group of thieves who break into a chamber expecting to find paintings, but instead find Dracula himself, also starred Christopher Plummer, Jonny Lee Miller and Nathan Fillion. Bulter has some sweet rock star hair, huh?
http://www.dailyactor.com/2014/08/audition-tapes-gerard-butler-dracula-2000/
http://www.dailyactor.com/wp-content/uploads/2014/08/interview-matt-dillon-and-carla.jpg
Interview: Matt Dillon and Carla Gugino Talk 'Wayward Pines'
FOX has a new limited-series that's got a terrific cast and interesting premise. It's called Wayward Pines and stars Matt Dillon, Carla Gugino, Melissa Leo, Toby Jones, Terrance Howard, Juliette Lewis, Tim Griffin and Shannyn Sossamon. The show, whose pilot was directed by M. Night Shyamalan, is about a Secret Service agent (Dillon) goes to […]
http://www.dailyactor.com/2014/08/interview-matt-dillon-carla-gugino-wayward-pines-comic-con/
http://www.dailyactor.com/wp-content/uploads/2014/08/interview-wayward-pines-stars-ti.jpg
Interview: 'Wayward Pines' Stars Tim Griffin and Shannyn Sossamon on the Show, Their Characters and More!
Griffin and Sossamonwere at Comic-Con where they sat in on some roundtable interviews to talk about the show.
http://www.dailyactor.com/2014/08/interview-wayward-pines-stars-tim-griffin-shannyn-sossamon-comic-con/
http://www.dailyactor.com/wp-content/uploads/2014/08/interview-m-night-shyamalan-talk.jpg
Interview: M. Night Shyamalan Talks 'Wayward Pines' and Why He Expanded a Young Actors Role on the Show
I talked to Shyamalan at Comic-Con in a roundtable interview where he talked about the cast, what he learned from working in TV and how young actor Charlie Tahan started out with a small part but as the story grew, so did his role.
http://www.dailyactor.com/2014/08/interview-m-night-shyamalan-wayward-pines-comic-con/