Tweaking Your Mindset – Become the Solution That Everyone Is Seeking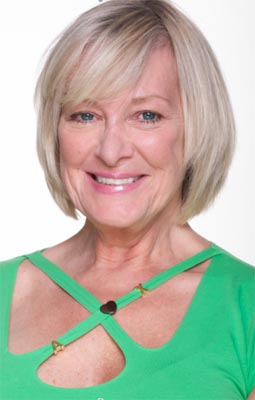 Actor * Entreprenur * ActorPreneur
If you think like an entrepreneur, you'll go about creating products and services -VALUE- for people with PROBLEMS. That is an accurate description of what solo/entrepreneurs do. In case no one told you, as an actor you ARE a solo entrepreneur. You're running your own business.
But many actors think of themselves ONLY as artists – struggling, suffering, creative, full of talent and energy but not as a person in business. The word "Business" summons up for many actors a negative image- a quiet little somebody in a cubicle in a large office with a boring 9-5 job or working for an imperialistic boss in a suit demanding long hours doing mundane tasks – not the creative life of a performer.
Let's just tweak the MINDSET for a moment. Instead of thinking of yourself as JUST an actor with creativity and talent, someone who is dependent upon the good will of an agent or casting director to get work, think of yourself as the person in control who is offering "them" (the industry) a SOLUTION to their problems and VALUE with that solution. The VALUE is in the quality of your training and talent- your brand, your "essence". YOU are a valuable commodity!
As an ActorPreneur you just have to realize that you're in business selling a valuable CREATIVE PRODUCT which is a SOLUTION. Everybody needs a solution to a problem! Read that again and understand it. You are not dependent, helpless and vulnerable because you're an actor waiting for a lucky "break". You are in fact in control helping Industry folks solve their problems-
WHO TO CAST to make the play, TV series or Film project successful? YOU!
WHO TO SIGN as a client so they have a high income? YOU!
You are not the problem. You're the SOLUTION. You're a hero/heroine. You have just saved them an enormous hassle. Without YOU they (CASTING DIRECTORS) would struggle trying to cast a film or series.Without YOU they (AGENTS) wouldn't make an income.
Get it? YOU are the VALUE, HOPE AND DREAM of the other guys-those Industry Pro's who created the projects: TV series, Films, Plays, Commercials. It's a Win-Win.
BUT, here's the catch. You won't be successful if you don't solve a lot of problems for a lot of Industry people on a consistent basis- weekly, daily.
So, the next step as an ActorPreneur is to develop a Network of people who rely on you to solve their day-to-day problems. You become the "go-to-guy/gal" when they're casting a specific type. YOUR type. The more people you know and more importantly KNOW YOU, the more problems you can solve, the more jobs you'll be offered, the more roles you can play, the more money you'll make, the more known you'll become.
It's easy. It's an upward spiral all the way to the A List.
So all you have to do is – Be the BEST actor you can and get to know the MOST industry people you can.
That's the total solution. You can meet one at a time in those "pay-to-meets" doing workshops and seminars. That's like inventing the wheel every day. Or you go all out in "one fel swoop." That's why we have ActorMarathons – so you can meet 50 top Industry contacts in 2 days (LA) or 2 evenings (NY). A good investment, affordable and available if you're at the top of your game.
So here's your Action Plan:
1- Keep training. Be the BEST you can be and be clear about your TYPE and BRAND- what you are selling as a solution to Casting Directors. (The lesson here- Don't be generic.)
2. Keep networking and auditioning for everybody!!! When 500 industry people know you, you'll get an offer or two a week to WORK! It's crunching the numbers as business people say.
Successful Marketing!
Gwyn Gilliss is the Founder and Executive Director of TAM, The Actor's Market, a marketing firm for actors. They provide monthly FREE seminars/teleseminars, FREE weekly marketing tips as well as access to top photographers, graphic artists and videographers who provide every marketing tool an actor needs. Gwyn's acting career spans several decades during which time she appeared on and off-Broadway, in classical roles in American Repertory companies in over 18 contract and recurring roles in Daytime/Prime time TV, Films and dozens of network commercials/V.O.'s. As the foremost Marketing/Career Coach she is available to work One-on-One with ready-to-succeed actors.
Latest Videos
http://www.dailyactor.com/wp-content/uploads/2014/04/director-david-gordon-greene-nar.jpg
Director David Gordon Green Narrates a Scene From 'Joe'
Director David Gordon Green narrates a sequence from his new film, Joe, featuring Nicolas Cage and Tye Sheridan. In the video, he mentions his reasons why he likes to hire non-traditional actors. He likes people who have real skill-sets and not actors who have the skills on their resume. He also talked about this in […]
http://www.dailyactor.com/2014/04/director-david-gordon-green-narrates-a-scene-from-joe/
http://www.dailyactor.com/wp-content/uploads/2014/04/david-gordon-green-joe.jpg
Director David Gordon Green: "I find actors in unusual places"
I keep missing screenings of director David Gordon Greene's new film, Joe. I hear it's really good so I'm looking forward to catching it at some point. Joe stars Nicholas Cage as ex-con Joe Ransom, who isn't the greatest of role models until he meets a 15-year-old boy (Mud's Tye Sheridan). In this featurette, Green […]
http://www.dailyactor.com/2014/04/director-david-gordon-green-i-find-actors-in-unusual-places/
http://www.dailyactor.com/wp-content/uploads/2014/04/judy-greer-i-dont-know-why-you-know-me-from.jpg
Please Don't Say These Things To Judy Greer (video)
Judy Greer - who we love here at Daily Actor – has a new book called, I Don't Know What You Know Me From (Confessions of a Co-Star), a series of essays about her life as an actress, friend and someone who everyone thinks they might know. Here's a blurb about the book: "Want to […]
http://www.dailyactor.com/2014/04/please-dont-say-these-things-to-judy-greer-video/
http://www.dailyactor.com/wp-content/uploads/2014/04/Captain-America-SamuelNick-Fury.jpg
How Samuel L. Jackson Learns His Lines for the Marvel Movies (video)
Samuel L. Jackson stopped by Good Morning America earlier this week to talk about Captain America: The Winter Soldier – which is terrific, by the way – and he told Robin Roberts that for the first Cap film, he had trouble learning his lines. "I sat at home and I did all my studying, and […]
http://www.dailyactor.com/2014/04/how-samuel-l-jackson-learns-his-lines-for-the-marvel-movies-video/
http://www.dailyactor.com/wp-content/uploads/2014/04/andy-karl-margot-seibert-rocky.jpg
Andy Karl and Margo Seibert Talk 'Rocky: The Musical' on 'Today'
Andy Karl and Margo Seibert, the stars of Rocky: The Musical, talked to Today's Matt Lauer about the new Broadway musical. Karl talks about the final fight and taking on the iconic role. This is Seibert's Broadway debut and she's asked about her callbacks (9 in all!) and more. Check it out!
http://www.dailyactor.com/2014/04/andy-karl-and-margo-seibert-talk-rocky-the-musical-on-today/