Jeremy Shamos to Join Pacino and Cannavale in the Broadway Revival of 'Glengarry Glen Ross'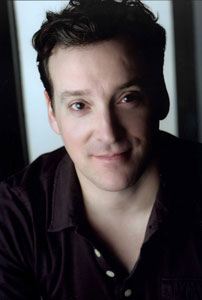 With Al Pacino and Bobby Cannavale starring, how could the revival of the upcoming revival of David Mamet's Glengarry Glen Ross get any better?
With the announcement today that our friend, Tony Nominee Jeremy Shamos, would be joining the cast as James Lingk.
It was also announced today that Emmy Award winner Richard Schiff will make his Broadway debut as George Aaronow and David Harbour, who recently appeared in The Merchant of Venice with Pacino, will play the role of John Williamson.
The show will begin rehearsals on Wednesday, September 12th, with previews beginning on Tuesday, October 16th and an official opening date set for Sunday, November 11th at the Gerald Schoenfeld Theatre.  Tony Award-winning director, Daniel Sullivan(The Columnist, The Merchant of Venice, Time Stands Still, Proof) will direct.
And if you haven't yet seen Jeremy in Clybourne Park, do yourself a favor and check it out. It's fantastic!
Can't wait to see this!
http://www.dailyactor.com/wp-content/uploads/2015/05/Caitriona-Balfe-Outlander.jpg
Outlander's Caitriona Balfe On The Emotional Toll of Filming Violent Scenes
"Having to put yourself in that place is tough. To sit in that emotional space, especially when you're doing it day after day." - Caitriona Balfe
http://www.dailyactor.com/2015/05/outlander-catriona-balfe-emotional-toll-of-filming-violent-scenes/
http://www.dailyactor.com/wp-content/uploads/2015/05/Chrissie-Fit.jpg
Chrissie Fit on How She Landed Her Role in 'Pitch Perfect 2′
"I remember getting the audition and being like, "This might not happen," just because it is such a massive movie." - Chrissie Fit
http://www.dailyactor.com/2015/05/chrissie-fit-on-how-she-landed-her-role-in-pitch-perfect-2/
http://www.dailyactor.com/wp-content/uploads/2015/05/Sam-Elliott.jpg
Sam Elliot on How he "F–ked" Himself Out of a Career as a Lead Actor
The rugged Sam Elliot has most often cast in character actor roles throughout his long career in film, though the 70 year-old Elliot thinks it wasn't always meant to be that way.
http://www.dailyactor.com/2015/05/sam-elliot-on-how-he-f-ked-himself-out-of-a-career-as-a-lead-actor/
http://www.dailyactor.com/wp-content/uploads/2015/05/Anna-Kendrick-Pitch-Perfect-2.jpg
Anna Kendrick Talks Hollywood and its Gender Bias
"As an actress you're perpetually about to be unemployed." - Anna Kendrick
http://www.dailyactor.com/2015/05/anna-kendrick-talks-hollywood-and-its-gender-bias/
http://www.dailyactor.com/wp-content/uploads/2015/05/tom-hardy-mad-max-fury-road.jpg
Tom Hardy on Fame, Acting School, and His 'Mad Respect' for Michael Fassbender
"Do what you love doing, do it well—everything should fit into place." - Tom Hardy
http://www.dailyactor.com/2015/05/tom-hardy-fame-acting-school-michael-fassbender/