Acting is Doing – Quick Tips To Remember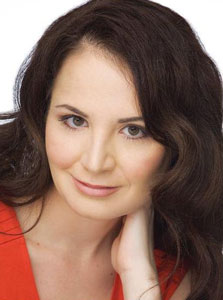 It is an old joke: 
A guy on a street asks a passerby, "how do you get to Carnegie Hall?"  
The individual answers, "practice, practice, practice."  
To become a successful working actor requires hard work and dedication.
Thomas Jefferson said, "I believe in luck.  I work hard for it every day."  A successful actor is prepared for, and seizes, opportunity when it arises.  
Developing listening skills and existing fully in each moment of a scene is essential in acting for the camera.  The camera can see into the actor's soul; it is like a laser that exposes the truth.  
An actor must be able to repeat selected actions for every performance from moment to moment, as if for the first time.  
How do we create the first time every time we perform?
The only way to create the first time is for it to be the first time.  We accomplish this by not planning or anticipating future moments.  
ACTING IS DOING.  
What we do is accompanied by expectations of the consequences of our actions; what we will think will happen next.  If I have an expectation about the result of my current action, its success or failure will launch me into the next moment.  Voila!  I am now working moment to moment.
Important notes to remember about your film or television audition:
The audition is about YOU!- Empower yourself to make choices that stimulate you, rather than those you think will please the casting director.
Audition number one is about POTENTIAL.  
Audition number two is about PROGRESS.
Respect the audition scene- find VALUE in it.
HAVE FUN!
Heather Snow Clark is a lifetime member of the Actors Studio.  She holds her MFA in acting from the New School for Drama and her BFA in acting from East Carolina University.  Heather currently resides in Raleigh, North Carolina working as a professional actress and teaching beginner and professional actors the tools and techniques of the trade.  Please see her website, www.heathersnowclark.com, for complete details on acting and voice classes, as well as private coaching sessions.
Latest Videos
http://www.dailyactor.com/wp-content/uploads/2014/07/bill-hader.jpg
Bill Hader: "I kind of fell into acting" (video)
Bill Hader, starring in the soon to be released The Skeleton Twins, talks about the film and how he fell into acting and then got "crazy lucky" in this quick video from USA Today. Share on Tumblr
http://www.dailyactor.com/2014/07/bill-hader-fell-into-acting-video/
http://www.dailyactor.com/wp-content/uploads/2014/07/director-john-carney-narrates-a.jpg
Director John Carney Narrates a Scene from 'Begin Again' Starring Kiera Knightley and Mark Ruffalo
Director John Carney (Once) narrates a scene from his new film, Begin Again. Starring Keira Knightley and Mark Ruffalo, the scene shows the first time the two characters meet. I haven't seen it yet but I've heard it's great.
http://www.dailyactor.com/2014/07/begin-again-scene-director-john-carney-keira-knightley-mark-ruffalo/
http://www.dailyactor.com/wp-content/uploads/2014/07/holler-if-you-hear-me-gma.jpg
Watch the Cast of Broadway's 'Holler If You Hear Me' Perform 'California Love' on GMA
The cast of Broadway's newest musical, Holler If You Hear Me with music from Tupac Shakur, performed on Good Morning America this morning. Singing 'California Love', the cast (including the teriffic Christopher Jackson – read our interview here), show why they're the most energetic and inspiring group of actors on Broadway. Holler If Ya Hear [...]
http://www.dailyactor.com/2014/07/watch-cast-broadways-holler-hear-perform-california-love-gma/
http://www.dailyactor.com/wp-content/uploads/2014/07/behind-the-scenes-of-dawn-of-the.jpg
Behind the Scenes of 'Dawn of the Planet of the Apes' with Performance Capture Actor Terry Notary
Actor Terry Notary is 1 of 5 actors playing the apes in the new Dawn of the Planet of the Apes. "When you see armies of apes," he says, that's "five of us." Check out the video where you can watch his performance capture work.
http://www.dailyactor.com/2014/07/dawn-planet-apes-performance-capture-actor-terry-notary/
http://www.dailyactor.com/wp-content/uploads/2014/07/melissa-mccarthy-daily-show.jpg
Melissa McCarthy and John Stewart Talk About Terrible Commercial Auditions on 'The Daily Show'
Melissa McCarthy stopped by The Daily Show last week to plug about her new movie, Tammy. She talked about how she loved working with her husband, Ben Falcone (director of Tammy) and then segued into talking about some horrible working situations. The always hilarious McCarthy then started to tell host John Stewart about a particular [...]
http://www.dailyactor.com/2014/07/melissa-mccarthy-john-stewart-commercial-auditions-the-daily-show/