Los Angeles: Little Candle Productions Presents Shakespeare's 'The Winter's Tale' For One Night Only at Glendale's Alex Theatre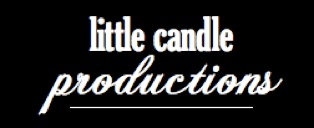 Little Candle Productions Presents Shakespeare's "The Winter's Tale" For One Night Only at Glendale's Alex Theatre
Los Angeles' Newest Theatre Company to Make Debut with One of the Bard's Most Beloved, Yet Rarely-Produced, Plays
On June 29, 2012, Little Candle Productions, Los Angeles' most exciting new theatre company, will make its grand debut with a one-night only performance of "The Winter's Tale" at Glendale's historic Alex Theatre.
The brainchild of three theatre school friends, Little Candle seeks to draw attention to the fleeting reality and ephemeral nature of theatre.  Instead of reproducing a show again and again, the company seeks to unite actors, crew and audience in a once-in-a-lifetime, never-to-be-repeated experience. 
The company's model both breaks new ground and hearkens back to an earlier era when going to the theatre was a special (and affordable) occasion.  It was with that thinking that Little Candle's producers chose to approach the Alex Theatre, which began as a vaudeville house more than 80 years ago.
A rarely-produced Shakespearean epic, "The Winter's Tale" is a story about a jealous suspicion that tears family and friends apart and can only be resolved after the passage of many miles and many years.   How fitting that a play about the healing power of time will be presented in a theater that has consistently welcomed many generations of audiences through the decades–from the Art Deco glory days of Los Angeles to the present.
"The Winter's Tale" features an exceptional ensemble cast, starring Cornelius Smith, Jr., Jim Van Over, Betsy Roth, Jennifer Bronstein, Justin Michael Terry, and Ethan Rains.
Along with Meredith Alloway, Fernando Belo, Thomas Bigley, Adam Elliott, Billy Gill, Emily Habeck, Sawyer Jordan, Sky King, Jake Kropac, Tyler Olshansky, Christina MacKinnon, Jamie Sadd, and Blake Walker.
Tickets for "The Winter's Tale" are $20 (balcony) and $35 (mezzanine and orchestra) and can be purchased in person at the Alex Theatre Box Office, The Americana at Brand Ticket Outlet, or Glendale Community College; by phone at 818-243-ALEX (2359); or online at alextheatre.org/patrons/boxoffice.php.  Show starts at 8 p.m.
This week only, we are offering tickets directly to the public (saving our patrons $6.50 in processing fees by bypassing the theatre) that can be purchased through this link: https://www.paypal.com/cgi-bin/webscr?cmd=_s-xclick&hosted_button_id=ETH58H98FM7GY
The Alex Theatre is located at 216 North Brand Boulevard, Glendale, CA 91203.
http://www.dailyactor.com/wp-content/uploads/2015/01/watch-al-pacino-talks-the-humbli.jpg
Watch: Al Pacino Talks 'The Humbling' and His Extraordinary Career
In this conversation with Al Pacino talks about his role in The Humbling -- including working with Greta Gerwig -- and his historic acting career
http://www.dailyactor.com/2015/01/watch-al-pacino-extraordinary-career/
http://www.dailyactor.com/wp-content/uploads/2015/01/watch-oscar-nominee-steve-carell.jpg
Watch: Oscar Nominee Steve Carell Talks Improv, Auditioning for 'The Office' and 'Foxcatcher'
Carell talks about his entire career as an actor, including his background in improv, how he landed the Michael Scott role on The Office, and Foxcatcher
http://www.dailyactor.com/2015/01/oscar-nominee-steve-carell-improv-auditioning-for-the-office-foxcatcher/
http://www.dailyactor.com/wp-content/uploads/2015/01/ethan-hawke-ellar-coltrane-boyhood.jpg
Ethan Hawke Calls 'Boyhood' the "most special endeavor of my life"
Ethan Hawke is riding high with his fourth Oscar nomination for the Richard Linklater-directed Boyhood. In a recent "Ask Me Anything" on Reddit, the 44-year-old actor gave some thoughtful insight into his career and the 12-year creative endeavor that became the biggest film of the Oscar season. When asked what was the most difficult thing about […]
http://www.dailyactor.com/2015/01/ethan-hawke-boyhood-reddit-amaife/
http://www.dailyactor.com/wp-content/uploads/2015/01/martha-plimpton-a-delicate-balance.jpg
Martha Plimpton Takes a Refreshing Approach to a Long-Lasting Career
Martha Plimpton is an actress who enjoys the work, she's not in it for the fame. The proof is in her continually excellent work that she is doing on-screen and on the stage. She's currently starring in A Delicate Balance on Broadway. It's the audience who gives her the ultimate thrill. "I try to get […]
http://www.dailyactor.com/2015/01/martha-plimpton-long-lasting-career/
http://www.dailyactor.com/wp-content/uploads/2015/01/watch-michael-keaton-talks-candi.jpg
Watch: Michael Keaton Talks Candidly About His Career and His Approach to Acting in 'Birdman'
In this nearly 90 minute conversation, Michael Keaton is his usual affable self but is also remarkably candid about his career and his approach to acting.
http://www.dailyactor.com/2015/01/michael-keaton-career-approach-to-acting-birdman/