Cold Reading: What Every Actor Needs To Know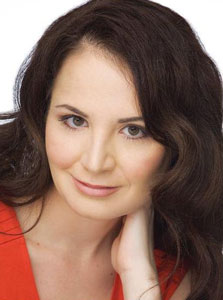 So, you want to be an actor? 
There are four (4) cardinal rules guiding successful actors from Los Angeles, CA to New York City, NY:
1) Having talent doesn't necessarily mean you will work.  Ever.
2) Hard work may pay off.  Or maybe not.
3) Sometimes there is loyalty in the business.  Most of the time there isn't.
4) There is no such thing as fair.
Being an actor involves dealing with a lot of forces which are out of your control.  What can you do to ensure the most successful career possible?
BE PREPARED.
Preparation is when hard work meets opportunity.  Opportunity could arise at any moment and you must be ready when it knocks.  
Cold reading is a common tool casting directors use to quickly determine whether an actor is right for a certain part.  Cold reading is speaking the words of a script with little to no preparation. 
The goal of every actor is to be able to take someone else's words and speak them out loud, with confidence and clarity, as if for the first time.  In life, we always know why we say what we say and do what we do.  We have an action, or intention, driving the words we say.  If you have been given a side and very little preparation time, how do you quickly create the behavior of a character?
You must be able to quickly insert yourself into the given circumstances of a scene. 
Try the following quick trick at your next cold read:
When you get the side, read it all the way through for information.  Then, ask yourself: for this character, in this situation, what role am I playing? 
There are eight (8) roles we play in everyday life:
1) mother
2) baby
3) predator
4) competitor
5) seducer
6) joker
7) teacher
8) everyone in the world is crazy but me
If you determine the role you playing in the scene and really play that role, it will have an effect on your behavior.
A casting director does not want to see someone simply reading lines.  Anyone can do that.  A casting director wants to see an actor take on the behavior of the character; they want to see the character in your movements, gestures, tone of voice, etc.  
Lastly, remember that every audition is another opportunity to work and offer your gift as an artist.  Learn from every audition experience.  Immediately accept going in that you are not going to book the part.  Go in and do your best with the choices you have made.  When the audition is over, let it go.  
We are actors because of our dedication to the work and fascination with the complexities of the human spirit.  We use wonder and insight to dig deeper into the world of a character, always striving to live "truthfully under imaginary circumstances."  After all, it is the work that is the art of it all.
Heather Snow Clark is a lifetime member of the Actors Studio.  She holds her MFA in acting from the New School for Drama and her BFA in acting from East Carolina University.  Heather currently resides in Raleigh, North Carolina working as a professional actress and teaching beginner and professional actors the tools and techniques of the trade.  
Please see her website, www.heathersnowclark.com, for complete details on acting and voice classes, as well as private coaching sessions.
http://www.dailyactor.com/wp-content/uploads/2015/03/sally-field-hello-my-name-is-doris.jpg
Sally Field On Improvisation, How She Chooses Her Roles and 'Hello, My Name is Doris'
"There's a dearth of roles for women. I turn down a lot of stuff because there's just nothing in it for me to do." – Sally Field Actress Sally Field put in an appearance at SXSW last week to promote her new film, Hello My Name is Doris. Michael Showalter has directed the movie […]
http://www.dailyactor.com/2015/03/sally-field-improvisation-roles-hello-my-name-is-doris/
http://www.dailyactor.com/wp-content/uploads/2015/03/Will-Ferrell-Get-Hard.jpg
Will Ferrell on His Comedy Roots, 'Get Hard' and His Favorite Roles to Play
Ferrell was on hand to take part in a Q&A and spoke more about how working with Hart came about. When asked if he chooses his projects based on who he wants to work with, or the script itself, Ferrell explained that each project was different.
http://www.dailyactor.com/2015/03/will-ferrell-on-his-comedy-roots-get-hard-and-his-favorite-roles-to-play/
http://www.dailyactor.com/wp-content/uploads/2015/03/daniel-dae-kim.jpg
Hawaii Five-0's Daniel Dae Kim Talks Directorial Debut: "The first day I had to yell action, it was kind of odd"
Hawaii Five-0's Daniel Dae Kim, who fans know best as Chin Ho Kelly, recently made his directorial debut on the CBS series. Kim shared his experience with The Hollywood Reporter, saying that his experience was "weird at first," as he had to direct his co-stars. "The first day I had to yell action, it was […]
http://www.dailyactor.com/2015/03/hawaii-five-0-daniel-dae-kim-directorial-debut/
http://www.dailyactor.com/wp-content/uploads/2015/03/Ellie-Kemper-Unbreakable-Kimmy-Schmidt.jpg
Ellie Kemper on 'Unbreakable Kimmy Schmidt', Doomsday Cults and Tina Fey
When Ellie Kemper joined The Office in season 5, her character Erin Hannon wasn't intended to be one of the show's primary characters. However, Kemper won producers over with her portrayal of the cheerful, naive receptionist and Erin was heavily featured in the series' final seasons. Her portrayal also impressed 30 Rock producers Tina Fey […]
http://www.dailyactor.com/2015/03/ellie-kemper-unbreakable-kimmy-schmidt-tina-fey/
http://www.dailyactor.com/wp-content/uploads/2015/03/lily-james-cinderella.jpg
Lily James on Auditioning for 'Cinderella' and the Hardest Scenes She Had to Shoot
"The good thing is wearing something like that sort of changes how you stand and it gives you a sense of grace that you can use to your advantage as an actor" - Lily James on wearing corsets
http://www.dailyactor.com/2015/03/lily-james-on-auditioning-for-cinderella/