Watch the Trailers for All the New NBC Fall Shows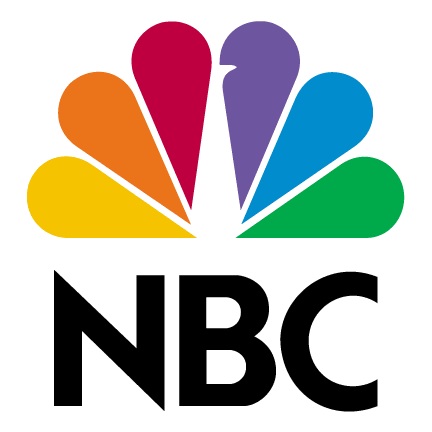 NBC has 9 new scripted shows coming this fall and some look pretty promising. Jon Favreau and JJ Abrams Revolotion, Matthew Perry's Go On, The New Normal with Justin Bartha and Andrew Rannells and 1600 Penn with Josh Gad.
Check them all out below!
Go On – Stars Matthew Perry as an irreverent yet charming sportscaster who tries to move on from loss with the help of the members of his mandatory group therapy sessions.

Save Me – Stars Anne Heche as a woman who lets herself – and her marriage – go until she undergoes an "awakening" that transforms her spiritually and physically into a desirable and outspoken woman who just might be channeling god.
The New Normal – A comedy about a blended family of a gay couple — Bryan (Andrew Rannells) and David (Justin Bartha) — and a  waitress and mother of one Goldie (Georgia King) who becomes a surrogate to help them have a child. Co-starring is Ellen Barkin as Goldie's grandmother.

Animal Practice – A "House"-like veterinarian (Justin Kirk), who loves animals but usually hates their owners (especially the new woman who runs the clinic). Tyler Labine, Bobby Lee and Amy Huberman co-star.
1600 Penn – The show is a family comedy set in the White House. Josh Gad co-created the show and is starring. Bill Pullman, Jenna Elfman and Martha MacIsaac co-star.
Guys with Kids – Centers on three 30-something guys (Jesse Bradford, Anthony Anderson, Zach Cregger) who enjoy the adventures of parenting despite the fact they haven't grown up themselves. The cast  also includes Jamie-Lynn Sigler and Tempestt Bledsoe.
Revolution – Directed by Jon Favreau and produced by JJ Abrams', Revolution is described as a high-octane action drama following a group of characters struggling to survive and reunite with loved ones in a world where all forms of energy have mysteriously ceased to exist. Starring Billy Burke, Giancarlo Esposito, Tracy Spiradakos, Graham Rogers and Anna Lise.

Do No Harm – Starring Steven Pasquale (Rescue Me) as a neurosurgeon trying to deal with a dangerous alter ego named Ian Price. For years, he's been able to keep Ian in cheek but the drug he developed to do that no longer seems to be working, which could present some major problems in Jason's personal and professional life.
Chicago Fire – Jesse Spencer stars in this action-drama about the complex and heroic men and women of the Chicago Fire Department. Eamonn Walker, Taylor Kinney, Monica Raymund, David Eigenberg, Charlie Barnett, Lauren German, Teri Reeves and Merle Dandridge also star.
http://www.dailyactor.com/wp-content/uploads/2015/01/watch-al-pacino-talks-the-humbli.jpg
Watch: Al Pacino Talks 'The Humbling' and His Extraordinary Career
In this conversation with Al Pacino talks about his role in The Humbling -- including working with Greta Gerwig -- and his historic acting career
http://www.dailyactor.com/2015/01/watch-al-pacino-extraordinary-career/
http://www.dailyactor.com/wp-content/uploads/2015/01/watch-oscar-nominee-steve-carell.jpg
Watch: Oscar Nominee Steve Carell Talks Improv, Auditioning for 'The Office' and 'Foxcatcher'
Carell talks about his entire career as an actor, including his background in improv, how he landed the Michael Scott role on The Office, and Foxcatcher
http://www.dailyactor.com/2015/01/oscar-nominee-steve-carell-improv-auditioning-for-the-office-foxcatcher/
http://www.dailyactor.com/wp-content/uploads/2015/01/ethan-hawke-ellar-coltrane-boyhood.jpg
Ethan Hawke Calls 'Boyhood' the "most special endeavor of my life"
Ethan Hawke is riding high with his fourth Oscar nomination for the Richard Linklater-directed Boyhood. In a recent "Ask Me Anything" on Reddit, the 44-year-old actor gave some thoughtful insight into his career and the 12-year creative endeavor that became the biggest film of the Oscar season. When asked what was the most difficult thing about […]
http://www.dailyactor.com/2015/01/ethan-hawke-boyhood-reddit-amaife/
http://www.dailyactor.com/wp-content/uploads/2015/01/martha-plimpton-a-delicate-balance.jpg
Martha Plimpton Takes a Refreshing Approach to a Long-Lasting Career
Martha Plimpton is an actress who enjoys the work, she's not in it for the fame. The proof is in her continually excellent work that she is doing on-screen and on the stage. She's currently starring in A Delicate Balance on Broadway. It's the audience who gives her the ultimate thrill. "I try to get […]
http://www.dailyactor.com/2015/01/martha-plimpton-long-lasting-career/
http://www.dailyactor.com/wp-content/uploads/2015/01/watch-michael-keaton-talks-candi.jpg
Watch: Michael Keaton Talks Candidly About His Career and His Approach to Acting in 'Birdman'
In this nearly 90 minute conversation, Michael Keaton is his usual affable self but is also remarkably candid about his career and his approach to acting.
http://www.dailyactor.com/2015/01/michael-keaton-career-approach-to-acting-birdman/