Watch the Trailers for All the New NBC Fall Shows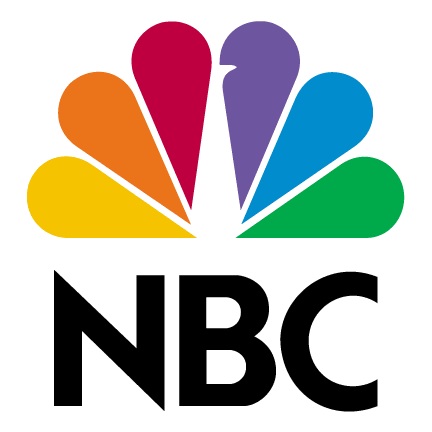 NBC has 9 new scripted shows coming this fall and some look pretty promising. Jon Favreau and JJ Abrams Revolotion, Matthew Perry's Go On, The New Normal with Justin Bartha and Andrew Rannells and 1600 Penn with Josh Gad.
Check them all out below!
Go On – Stars Matthew Perry as an irreverent yet charming sportscaster who tries to move on from loss with the help of the members of his mandatory group therapy sessions.

Save Me – Stars Anne Heche as a woman who lets herself – and her marriage – go until she undergoes an "awakening" that transforms her spiritually and physically into a desirable and outspoken woman who just might be channeling god.
The New Normal – A comedy about a blended family of a gay couple — Bryan (Andrew Rannells) and David (Justin Bartha) — and a  waitress and mother of one Goldie (Georgia King) who becomes a surrogate to help them have a child. Co-starring is Ellen Barkin as Goldie's grandmother.

Animal Practice – A "House"-like veterinarian (Justin Kirk), who loves animals but usually hates their owners (especially the new woman who runs the clinic). Tyler Labine, Bobby Lee and Amy Huberman co-star.
1600 Penn – The show is a family comedy set in the White House. Josh Gad co-created the show and is starring. Bill Pullman, Jenna Elfman and Martha MacIsaac co-star.
Guys with Kids – Centers on three 30-something guys (Jesse Bradford, Anthony Anderson, Zach Cregger) who enjoy the adventures of parenting despite the fact they haven't grown up themselves. The cast  also includes Jamie-Lynn Sigler and Tempestt Bledsoe.
Revolution – Directed by Jon Favreau and produced by JJ Abrams', Revolution is described as a high-octane action drama following a group of characters struggling to survive and reunite with loved ones in a world where all forms of energy have mysteriously ceased to exist. Starring Billy Burke, Giancarlo Esposito, Tracy Spiradakos, Graham Rogers and Anna Lise.

Do No Harm – Starring Steven Pasquale (Rescue Me) as a neurosurgeon trying to deal with a dangerous alter ego named Ian Price. For years, he's been able to keep Ian in cheek but the drug he developed to do that no longer seems to be working, which could present some major problems in Jason's personal and professional life.
Chicago Fire – Jesse Spencer stars in this action-drama about the complex and heroic men and women of the Chicago Fire Department. Eamonn Walker, Taylor Kinney, Monica Raymund, David Eigenberg, Charlie Barnett, Lauren German, Teri Reeves and Merle Dandridge also star.
Latest Videos
http://www.dailyactor.com/wp-content/uploads/2014/09/audtion-tapes-robin-wright-and-h.jpg
Audition Tapes: Robin Wright and Haley Joel Osment Audition with Tom Hanks for 'Forrest Gump'
Check out Robin Wright auditioning for the role of Jenny from Forest Gump opposite Tom Hanks. Interestingly enough, Hanks doesn't quite have Gump's southern drawl down just yet while the other actors audition with him. In fact, Hanks would base Gump's voice on the voice of Michael Conner Humphreys, who played the young Forrest and […]
http://www.dailyactor.com/2014/09/audtion-tapes-robin-wright-haley-joel-osment-tom-hanks-forrest-gump/
http://www.dailyactor.com/wp-content/uploads/2014/08/bryan-cranston-emmy-award-speech.jpg
Watch: Bryan Cranston's Emmy Award Speech: "I love to act. It is a passion of mine and I will do it until my last breath."
The Emmy Awards weren't the most exciting awards show this year but with Bryan Cranston winning for Outstanding Actor in a Drama for Breaking Bad, we at least got to hear one heck of a fantastic acceptance speech. "I was a kid who always looked for the shortcut," he said. "I did happen to stumble […]
http://www.dailyactor.com/2014/08/watch-bryan-cranston-and-aaron-pauls-emmy-award-speeches/
http://www.dailyactor.com/wp-content/uploads/2014/08/audition-tapes-gerard-butler-aud.jpg
Audition Tapes: Gerard Butler Auditions for 'Dracula 2000′
Check out Gerard Butler auditioning for the role of Dracula in the movie, Dracula 2000. The film, about a group of thieves who break into a chamber expecting to find paintings, but instead find Dracula himself, also starred Christopher Plummer, Jonny Lee Miller and Nathan Fillion. Bulter has some sweet rock star hair, huh?
http://www.dailyactor.com/2014/08/audition-tapes-gerard-butler-dracula-2000/
http://www.dailyactor.com/wp-content/uploads/2014/08/interview-matt-dillon-and-carla.jpg
Interview: Matt Dillon and Carla Gugino Talk 'Wayward Pines'
FOX has a new limited-series that's got a terrific cast and interesting premise. It's called Wayward Pines and stars Matt Dillon, Carla Gugino, Melissa Leo, Toby Jones, Terrance Howard, Juliette Lewis, Tim Griffin and Shannyn Sossamon. The show, whose pilot was directed by M. Night Shyamalan, is about a Secret Service agent (Dillon) goes to […]
http://www.dailyactor.com/2014/08/interview-matt-dillon-carla-gugino-wayward-pines-comic-con/
http://www.dailyactor.com/wp-content/uploads/2014/08/interview-wayward-pines-stars-ti.jpg
Interview: 'Wayward Pines' Stars Tim Griffin and Shannyn Sossamon on the Show, Their Characters and More!
Griffin and Sossamonwere at Comic-Con where they sat in on some roundtable interviews to talk about the show.
http://www.dailyactor.com/2014/08/interview-wayward-pines-stars-tim-griffin-shannyn-sossamon-comic-con/