Los Angeles Actors – Find Your Missing Link!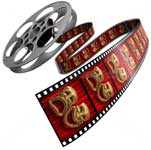 Find Your Missing Link!

A Free Seminar that Will Change Your Acting Life brought to you by The Savvy Actor

Three dates in June to find YOURS!
By now you've figured out that being a working actor is more than going to auditions, mailing out headshots and landing that agent.
So what's missing?

"The Savvy Actor has changed my life! This is the stuff they don't teach you that you MUST know if you plan to have a career in this business. I know where I'm going and I know how to get there! It's completely and utterly empowering!" 
- Michael Howell, Actor
Odds are you can relate to one of the following  -
You walk in the audition room and  get caught up in figuring out what 'they' want and driving yourself crazy.
You have an agent but still aren't getting in all the doors you want.
You feel like you're doing a lot for your career, submitting yourself for everything you can,  but you feel a bit stuck and overwhelmed.
This seminar is your answer, your reality check, your key to what it takes to get your acting career out of limbo and on the fast track to living your dreams.

"The SAVVY ACTOR is by the far the best time and money I have spent towards the business side of my career. My spirits were uplifted by the SAVVY team – they really empower you and instill in you that your career really is in YOUR CONTROL." 
- Hayley Richelson
Join NYC's Branding and Marketing experts for this free hour to learn what no other 'acting business' workshop is talking about -
The missing link that is the foundation for any successful career.
The #1 rule of business that most actors leave out.
The Six Business Fundamentals that will completely change your acting life!
"Whether you have been in this business 1 year, 10 years, or 30 years, I could not give you better advice than GET YOURSELF to the Savvy Actor . Any actor, ANY AGE can benefit from The Savvy Actor."
- Chris Nichols, Agent, Kerin-Goldberg Associates
RSVP today and Find YOUR Missing Link!
"Having been in the business for about 30 years, I found The Savvy Actor MBA to be one of the most helpful, informative, instructive practical and pragmatic courses I have ever taken. If I had known about these 'business' skills and practices 20 years ago well ……… you know the rest!"
- Paul McGrane
Click Here to SIGN UP NOW!
Tues, June 14th  7:30-8:30pm
Wed, June 15th  1:00-2:00pm
Tues, June 21st  1:00-2:00pm

Don't miss out on this innovative seminar that will completely revolutionize the way LA actors do business!
Go to www.TheSavvyActor.com for more info.
Latest Videos
http://www.dailyactor.com/wp-content/uploads/2014/08/bryan-cranston-emmy-award-speech.jpg
Watch: Bryan Cranston's Emmy Award Speech: "I love to act. It is a passion of mine and I will do it until my last breath."
The Emmy Awards weren't the most exciting awards show this year but with Bryan Cranston winning for Outstanding Actor in a Drama for Breaking Bad, we at least got to hear one heck of a fantastic acceptance speech. "I was a kid who always looked for the shortcut," he said. "I did happen to stumble […]
http://www.dailyactor.com/2014/08/watch-bryan-cranston-and-aaron-pauls-emmy-award-speeches/
http://www.dailyactor.com/wp-content/uploads/2014/08/audition-tapes-gerard-butler-aud.jpg
Audition Tapes: Gerard Butler Auditions for 'Dracula 2000′
Check out Gerard Butler auditioning for the role of Dracula in the movie, Dracula 2000. The film, about a group of thieves who break into a chamber expecting to find paintings, but instead find Dracula himself, also starred Christopher Plummer, Jonny Lee Miller and Nathan Fillion. Bulter has some sweet rock star hair, huh?
http://www.dailyactor.com/2014/08/audition-tapes-gerard-butler-dracula-2000/
http://www.dailyactor.com/wp-content/uploads/2014/08/interview-matt-dillon-and-carla.jpg
Interview: Matt Dillon and Carla Gugino Talk 'Wayward Pines'
FOX has a new limited-series that's got a terrific cast and interesting premise. It's called Wayward Pines and stars Matt Dillon, Carla Gugino, Melissa Leo, Toby Jones, Terrance Howard, Juliette Lewis, Tim Griffin and Shannyn Sossamon. The show, whose pilot was directed by M. Night Shyamalan, is about a Secret Service agent (Dillon) goes to […]
http://www.dailyactor.com/2014/08/interview-matt-dillon-carla-gugino-wayward-pines-comic-con/
http://www.dailyactor.com/wp-content/uploads/2014/08/interview-wayward-pines-stars-ti.jpg
Interview: 'Wayward Pines' Stars Tim Griffin and Shannyn Sossamon on the Show, Their Characters and More!
Griffin and Sossamonwere at Comic-Con where they sat in on some roundtable interviews to talk about the show.
http://www.dailyactor.com/2014/08/interview-wayward-pines-stars-tim-griffin-shannyn-sossamon-comic-con/
http://www.dailyactor.com/wp-content/uploads/2014/08/interview-m-night-shyamalan-talk.jpg
Interview: M. Night Shyamalan Talks 'Wayward Pines' and Why He Expanded a Young Actors Role on the Show
I talked to Shyamalan at Comic-Con in a roundtable interview where he talked about the cast, what he learned from working in TV and how young actor Charlie Tahan started out with a small part but as the story grew, so did his role.
http://www.dailyactor.com/2014/08/interview-m-night-shyamalan-wayward-pines-comic-con/