7 Steps To Making Workshops Work For You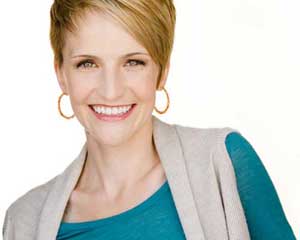 This is a guest post by Dallas Travers
How familiar does this scenario sound to you?  You decide that it's time to cultivate solid relationships with television casting directors, so you sign up for a workshop service in order to meet these people face to face.  Over the course of the next year, you meet two different casting directors each month totaling twenty-four first meetings.  Yet no one really knows you because they've only met you once.  I meet tons of actors every month who believe strongly that casting director workshops don't work.  Well, of course they don't when you never really develop a relationship with the casting directors you meet.
A lot of actors make this mistake, and I understand why.  It's easy to fall into the trap that the more people you meet, the more opportunities you'll have.  But that's just not true.  It's not about who you know in this town.  It's about who knows you.  You cannot become known after just one meeting.  It takes time to build a relationship.
So here's how you can use The Rule of Seven to make casting director workshops work for you.
Step One:
Create your target list. There are literally hundreds of casting directors in Hollywood, so it's pretty impossible to effectively apply the Rule of Seven to all of them.  Not to worry – you don't have to.  Just select a small (less than 12) list of casting directors and target them specifically and consistently.
Visit www.castingabout.com or www.imdbpro.com and research those television shows where the most opportunity for co-stars and guest stars exists.  Please note that I did not just tell you to make a list of your favorite shows!  I know, everybody loves The Office, but part of what makes that show so great is the fact that the cast is stuck together day in and day out working in an office, so new characters are rarely introduced.  Instead, make a list of those shows that feature new characters on a consistent basis such as Cold Case, CSI, or any of the other countless procedural episodics.
Step Two:
Get some face time. Register for two different CD workshop services if you can.  Now, remember, not all services are created equal.  I recommend that you join a service that truly auditions their talent before accepting an actor.  This insures that the caliber of talent is consistent and sets you up to really shine.
Step Three:
Only workshop with those casting offices on your target list. This will allow you to maintain your sanity and your budget by attending a limited number of workshops with a purpose rather than taking a shot in the dark and workshopping with various CDs through a process of random selection.
Step Four:
Do your best to attend every workshop you can with members of your target list. Remember, it's The Rule of Seven so aim to workshop with the same people multiple times over the course of a year.  That's how you become remembered.  That's how you'll build trust.  And that's how you'll eventually snag auditions.
Step Five:
Follow up. Send a thank you card after each workshop specifically speaking to one thing you appreciated or learned in the class.  Be real.  Be authentic.  Avoid the obligatory "hey thanks… hope you call me in soon."  And instead specifically identify one part of the workshop experience that you appreciated most.  This shows that you actually paid attention.
Step Six:
Stay in the loop. Send a postcard update to your target list at least every other month.  Remember Bed Bath and Beyond.  You must remind them how they know you and keep your name in the forefront of their minds.
Step Seven:
Rinse and Repeat.
You can easily apply The Rule of Seven to every area of your career.  The best part about The Rule of Seven is that it allows you to become more consistent and persistent in your marketing efforts, which naturally leads to exciting results.  Just remember that what you do is less important than how often you do it and how happy you are during the process.  So go out there, do less stuff more often, and have a blast.  It's your career, so enjoy it!
[Note: For up-to-the-date info on what is currently being cast in NYC and Los Angeles, check out our Casting Directors spreadsheet and labels on what is currently casting!]
Respected as one of the entertainment industry's leading experts, Dallas Travers teaches actors the career and life skills often left out of traditional training programs. Her groundbreaking book, The Tao of Show Business, has won over five awards including first prizes at The Hollywood Book Festival and the London Festival along with the National Indie Excellence Award. She has helped thousands of actors to increase their auditions, produce their own projects, secure representation and book roles in film and television.
If you're ready to jump-start your acting career, get your FREE Thriving Artist Starter kit now at http://www.dallastravers.com
Latest Videos
http://www.dailyactor.com/wp-content/uploads/2014/07/bill-hader.jpg
Bill Hader: "I kind of fell into acting" (video)
Bill Hader, starring in the soon to be released The Skeleton Twins, talks about the film and how he fell into acting and then got "crazy lucky" in this quick video from USA Today. Share on Tumblr
http://www.dailyactor.com/2014/07/bill-hader-fell-into-acting-video/
http://www.dailyactor.com/wp-content/uploads/2014/07/director-john-carney-narrates-a.jpg
Director John Carney Narrates a Scene from 'Begin Again' Starring Kiera Knightley and Mark Ruffalo
Director John Carney (Once) narrates a scene from his new film, Begin Again. Starring Keira Knightley and Mark Ruffalo, the scene shows the first time the two characters meet. I haven't seen it yet but I've heard it's great.
http://www.dailyactor.com/2014/07/begin-again-scene-director-john-carney-keira-knightley-mark-ruffalo/
http://www.dailyactor.com/wp-content/uploads/2014/07/holler-if-you-hear-me-gma.jpg
Watch the Cast of Broadway's 'Holler If You Hear Me' Perform 'California Love' on GMA
The cast of Broadway's newest musical, Holler If You Hear Me with music from Tupac Shakur, performed on Good Morning America this morning. Singing 'California Love', the cast (including the teriffic Christopher Jackson – read our interview here), show why they're the most energetic and inspiring group of actors on Broadway. Holler If Ya Hear [...]
http://www.dailyactor.com/2014/07/watch-cast-broadways-holler-hear-perform-california-love-gma/
http://www.dailyactor.com/wp-content/uploads/2014/07/behind-the-scenes-of-dawn-of-the.jpg
Behind the Scenes of 'Dawn of the Planet of the Apes' with Performance Capture Actor Terry Notary
Actor Terry Notary is 1 of 5 actors playing the apes in the new Dawn of the Planet of the Apes. "When you see armies of apes," he says, that's "five of us." Check out the video where you can watch his performance capture work.
http://www.dailyactor.com/2014/07/dawn-planet-apes-performance-capture-actor-terry-notary/
http://www.dailyactor.com/wp-content/uploads/2014/07/melissa-mccarthy-daily-show.jpg
Melissa McCarthy and John Stewart Talk About Terrible Commercial Auditions on 'The Daily Show'
Melissa McCarthy stopped by The Daily Show last week to plug about her new movie, Tammy. She talked about how she loved working with her husband, Ben Falcone (director of Tammy) and then segued into talking about some horrible working situations. The always hilarious McCarthy then started to tell host John Stewart about a particular [...]
http://www.dailyactor.com/2014/07/melissa-mccarthy-john-stewart-commercial-auditions-the-daily-show/