NYC Actors: Interested in the LA Market? This workshop is for you!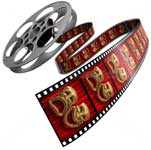 Date: Monday, Feb 21st
Time: 7-9pm
Location: The Network, 242 West 36th Street 3rd Floor
$20 online /$30 at the door

NY, meet LA…LA, meet NY. Shed the myths about LA and get fully prepared for the LA market in all aspects of being savvy!

Taught by bicoastal actor, Savvy client and current star of The York Theatre's Road to Qatar, Keith Gerchak has created an in-depth practical guide for NY actors interested in a career in LA.

Come and learn it all:

The Planning Stages –

All You Need to Consider from Scouting to Housing to Car

Who to study with and where to go –

Improv to Theatre (yes there is theater in LA) to Commercials and TV/Film

Creating Your Network –

From Essential websites to

Casting director workshops to Networking and educational events

Marketing –

Differences in both markets plus

Resume format, Reel, and everything in between

Auditions –

Mailings to Drop Offs to Submissions Online… and where to find them!

LA Secrets & Resources –

Free live tapings, Hangouts and other cool tidbits it takes actors years to figure out!
Whether you're committed to moving to the west coast or just toying with the thought, this seminar is a MUST to help make your transition or decision easier.
Click here for the link

A professional stage and film actor (SAG, AEA, AFTRA), Keith is a working TV, film, stage, and commercial character actor. Keith moved to NYC in late 2003, and has performed in over 50 roles that have ranged from Motel the tailor opposite Paul Sorvino on stage in "Fiddler on the Roof" to southern good ol' boy Orville Hamner in the Zac Efron feature film "The Derby Stallion." Prior to moving to NYC, he was a co-founding member of a small resident professional theatre company at Playhouse Square in Cleveland. He now lives in LA, where he works in TV, film, and commercials. Acting resume and film reel can be found at www.KeithGerchak.com.

Latest Videos
http://www.dailyactor.com/wp-content/uploads/2014/08/audition-tapes-gerard-butler-aud.jpg
Audition Tapes: Gerard Butler Auditions for 'Dracula 2000′
Check out Gerard Butler auditioning for the role of Dracula in the movie, Dracula 2000. The film, about a group of thieves who break into a chamber expecting to find paintings, but instead find Dracula himself, also starred Christopher Plummer, Jonny Lee Miller and Nathan Fillion. Bulter has some sweet rock star hair, huh? [...]
http://www.dailyactor.com/2014/08/audition-tapes-gerard-butler-dracula-2000/
http://www.dailyactor.com/wp-content/uploads/2014/08/interview-matt-dillon-and-carla.jpg
Interview: Matt Dillon and Carla Gugino Talk 'Wayward Pines'
FOX has a new limited-series that's got a terrific cast and interesting premise. It's called Wayward Pines and stars Matt Dillon, Carla Gugino, Melissa Leo, Toby Jones, Terrance Howard, Juliette Lewis, Tim Griffin and Shannyn Sossamon. The show, whose pilot was directed by M. Night Shyamalan, is about a Secret Service agent (Dillon) goes to [...]
http://www.dailyactor.com/2014/08/interview-matt-dillon-carla-gugino-wayward-pines-comic-con/
http://www.dailyactor.com/wp-content/uploads/2014/08/interview-wayward-pines-stars-ti.jpg
Interview: 'Wayward Pines' Stars Tim Griffin and Shannyn Sossamon on the Show, Their Characters and More!
Griffin and Sossamonwere at Comic-Con where they sat in on some roundtable interviews to talk about the show.
http://www.dailyactor.com/2014/08/interview-wayward-pines-stars-tim-griffin-shannyn-sossamon-comic-con/
http://www.dailyactor.com/wp-content/uploads/2014/08/interview-m-night-shyamalan-talk.jpg
Interview: M. Night Shyamalan Talks 'Wayward Pines' and Why He Expanded a Young Actors Role on the Show
I talked to Shyamalan at Comic-Con in a roundtable interview where he talked about the cast, what he learned from working in TV and how young actor Charlie Tahan started out with a small part but as the story grew, so did his role.
http://www.dailyactor.com/2014/08/interview-m-night-shyamalan-wayward-pines-comic-con/
http://www.dailyactor.com/wp-content/uploads/2014/08/interview-wayward-pines-producer.jpg
Interview: 'Wayward Pines' Producers and Writer Talk Casting and the 10-Episode Format
FOX's upcoming limited series Wayward Pines looks very cool. The show is supposed to be very Twin Peaks-ish in tone which, just hearing that, definitely sparks my interest. The pilot was directed by M. Night Shyamalan and stars Matt Dillon, Carla Gugino, Melissa Leo, Toby Jones, Terrance Howard and Juliette Lewis and is about a [...]
http://www.dailyactor.com/2014/08/interview-wayward-pines-creators-comic-con/