NYC Actors: Interested in the LA Market? This workshop is for you!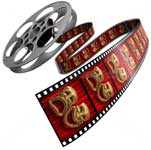 Date: Monday, Feb 21st
Time: 7-9pm
Location: The Network, 242 West 36th Street 3rd Floor
$20 online /$30 at the door

NY, meet LA…LA, meet NY. Shed the myths about LA and get fully prepared for the LA market in all aspects of being savvy!

Taught by bicoastal actor, Savvy client and current star of The York Theatre's Road to Qatar, Keith Gerchak has created an in-depth practical guide for NY actors interested in a career in LA.

Come and learn it all:

The Planning Stages –

All You Need to Consider from Scouting to Housing to Car

Who to study with and where to go –

Improv to Theatre (yes there is theater in LA) to Commercials and TV/Film

Creating Your Network –

From Essential websites to

Casting director workshops to Networking and educational events

Marketing –

Differences in both markets plus

Resume format, Reel, and everything in between

Auditions –

Mailings to Drop Offs to Submissions Online… and where to find them!

LA Secrets & Resources –

Free live tapings, Hangouts and other cool tidbits it takes actors years to figure out!
Whether you're committed to moving to the west coast or just toying with the thought, this seminar is a MUST to help make your transition or decision easier.
Click here for the link

A professional stage and film actor (SAG, AEA, AFTRA), Keith is a working TV, film, stage, and commercial character actor. Keith moved to NYC in late 2003, and has performed in over 50 roles that have ranged from Motel the tailor opposite Paul Sorvino on stage in "Fiddler on the Roof" to southern good ol' boy Orville Hamner in the Zac Efron feature film "The Derby Stallion." Prior to moving to NYC, he was a co-founding member of a small resident professional theatre company at Playhouse Square in Cleveland. He now lives in LA, where he works in TV, film, and commercials. Acting resume and film reel can be found at www.KeithGerchak.com.

Latest Videos
http://www.dailyactor.com/wp-content/uploads/2014/07/bill-hader.jpg
Bill Hader: "I kind of fell into acting" (video)
Bill Hader, starring in the soon to be released The Skeleton Twins, talks about the film and how he fell into acting and then got "crazy lucky" in this quick video from USA Today. Share on Tumblr
http://www.dailyactor.com/2014/07/bill-hader-fell-into-acting-video/
http://www.dailyactor.com/wp-content/uploads/2014/07/director-john-carney-narrates-a.jpg
Director John Carney Narrates a Scene from 'Begin Again' Starring Kiera Knightley and Mark Ruffalo
Director John Carney (Once) narrates a scene from his new film, Begin Again. Starring Keira Knightley and Mark Ruffalo, the scene shows the first time the two characters meet. I haven't seen it yet but I've heard it's great.
http://www.dailyactor.com/2014/07/begin-again-scene-director-john-carney-keira-knightley-mark-ruffalo/
http://www.dailyactor.com/wp-content/uploads/2014/07/holler-if-you-hear-me-gma.jpg
Watch the Cast of Broadway's 'Holler If You Hear Me' Perform 'California Love' on GMA
The cast of Broadway's newest musical, Holler If You Hear Me with music from Tupac Shakur, performed on Good Morning America this morning. Singing 'California Love', the cast (including the teriffic Christopher Jackson – read our interview here), show why they're the most energetic and inspiring group of actors on Broadway. Holler If Ya Hear [...]
http://www.dailyactor.com/2014/07/watch-cast-broadways-holler-hear-perform-california-love-gma/
http://www.dailyactor.com/wp-content/uploads/2014/07/behind-the-scenes-of-dawn-of-the.jpg
Behind the Scenes of 'Dawn of the Planet of the Apes' with Performance Capture Actor Terry Notary
Actor Terry Notary is 1 of 5 actors playing the apes in the new Dawn of the Planet of the Apes. "When you see armies of apes," he says, that's "five of us." Check out the video where you can watch his performance capture work.
http://www.dailyactor.com/2014/07/dawn-planet-apes-performance-capture-actor-terry-notary/
http://www.dailyactor.com/wp-content/uploads/2014/07/melissa-mccarthy-daily-show.jpg
Melissa McCarthy and John Stewart Talk About Terrible Commercial Auditions on 'The Daily Show'
Melissa McCarthy stopped by The Daily Show last week to plug about her new movie, Tammy. She talked about how she loved working with her husband, Ben Falcone (director of Tammy) and then segued into talking about some horrible working situations. The always hilarious McCarthy then started to tell host John Stewart about a particular [...]
http://www.dailyactor.com/2014/07/melissa-mccarthy-john-stewart-commercial-auditions-the-daily-show/