NBC's new reality series "The Voice" allows you to audition from home!
NBC.COM announced: INTERACTIVE  AUDITION TOOL FOR UPCOMING REALITY COMPETITION SERIES
'THE VOICE':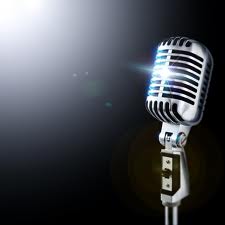 A first for Network Reality Competitions: "The Voice Online Audition Tool" allows Users to showcase their talent from home via a Computer &  Webcam: the Tool records their performance and rates it based on Pitch and Expression.
UNIVERSAL CITY, Calif. – February 18, 2011– For the first time a network reality competition will bring auditions to viewers at home by allowing the use of an interactive tool available on NBC.com,(http://www.nbc.com/thevoice).
NBC's new series (premiering spring 2011) "The Voice" casting team is working with industry experts and hosting casting calls across the nation in an effort to find top notch talent. The "Voice Online Audion Tool" allows the show the opportunity to locate talent within their own homes.
"This unique interactive online experience provides immediate feedback and scoring is an evolution in the casting process. This technology will exponentially expand our reach but, of course, only the best of the best will make it on to the show," said Paul Telegdy, Executive Vice President, Alternative Programming and Production, NBC. "The possibility that the next global superstar could be discovered through this innovative tool is incredibly exciting to all of us involved."
Recorded performances will be rated on a scale from 1 to 10 based on pitch and expression. Once submitted, eligible performances will be showcased on NBC.COM where they will be rated by fans and shared via social networks.
"The Voice" casting team will review submitted videos, select the ones that receive the highest scores and the best performances. Users interested in a chance to compete this season are encouraged to submit their best performances by March 1, the current casting cut-off.
Unlike an open casting call, there is the opportunity for users to practice and hone their performance, rate themselves against others, and have the chance to raise their score,  even to submit multiple times.
Hosted by Carson Daly, "The Voice" is a show about real talent, with four famous musicians in search of the best voices in America. The winners will be mentored by these singers to become artists, but it will be America who will decide which singer is worthy of the grand prize.
To read more about the series, go to: NBC.com/the voice
Latest Videos
http://www.dailyactor.com/wp-content/uploads/2014/08/bryan-cranston-emmy-award-speech.jpg
Watch: Bryan Cranston's Emmy Award Speech: "I love to act. It is a passion of mine and I will do it until my last breath."
The Emmy Awards weren't the most exciting awards show this year but with Bryan Cranston winning for Outstanding Actor in a Drama for Breaking Bad, we at least got to hear one heck of a fantastic acceptance speech. "I was a kid who always looked for the shortcut," he said. "I did happen to stumble […]
http://www.dailyactor.com/2014/08/watch-bryan-cranston-and-aaron-pauls-emmy-award-speeches/
http://www.dailyactor.com/wp-content/uploads/2014/08/audition-tapes-gerard-butler-aud.jpg
Audition Tapes: Gerard Butler Auditions for 'Dracula 2000′
Check out Gerard Butler auditioning for the role of Dracula in the movie, Dracula 2000. The film, about a group of thieves who break into a chamber expecting to find paintings, but instead find Dracula himself, also starred Christopher Plummer, Jonny Lee Miller and Nathan Fillion. Bulter has some sweet rock star hair, huh?
http://www.dailyactor.com/2014/08/audition-tapes-gerard-butler-dracula-2000/
http://www.dailyactor.com/wp-content/uploads/2014/08/interview-matt-dillon-and-carla.jpg
Interview: Matt Dillon and Carla Gugino Talk 'Wayward Pines'
FOX has a new limited-series that's got a terrific cast and interesting premise. It's called Wayward Pines and stars Matt Dillon, Carla Gugino, Melissa Leo, Toby Jones, Terrance Howard, Juliette Lewis, Tim Griffin and Shannyn Sossamon. The show, whose pilot was directed by M. Night Shyamalan, is about a Secret Service agent (Dillon) goes to […]
http://www.dailyactor.com/2014/08/interview-matt-dillon-carla-gugino-wayward-pines-comic-con/
http://www.dailyactor.com/wp-content/uploads/2014/08/interview-wayward-pines-stars-ti.jpg
Interview: 'Wayward Pines' Stars Tim Griffin and Shannyn Sossamon on the Show, Their Characters and More!
Griffin and Sossamonwere at Comic-Con where they sat in on some roundtable interviews to talk about the show.
http://www.dailyactor.com/2014/08/interview-wayward-pines-stars-tim-griffin-shannyn-sossamon-comic-con/
http://www.dailyactor.com/wp-content/uploads/2014/08/interview-m-night-shyamalan-talk.jpg
Interview: M. Night Shyamalan Talks 'Wayward Pines' and Why He Expanded a Young Actors Role on the Show
I talked to Shyamalan at Comic-Con in a roundtable interview where he talked about the cast, what he learned from working in TV and how young actor Charlie Tahan started out with a small part but as the story grew, so did his role.
http://www.dailyactor.com/2014/08/interview-m-night-shyamalan-wayward-pines-comic-con/