NBC's new reality series "The Voice" allows you to audition from home!
NBC.COM announced: INTERACTIVE  AUDITION TOOL FOR UPCOMING REALITY COMPETITION SERIES
'THE VOICE':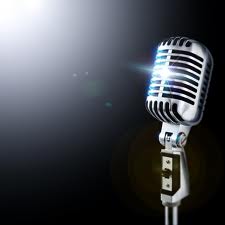 A first for Network Reality Competitions: "The Voice Online Audition Tool" allows Users to showcase their talent from home via a Computer &  Webcam: the Tool records their performance and rates it based on Pitch and Expression.
UNIVERSAL CITY, Calif. – February 18, 2011– For the first time a network reality competition will bring auditions to viewers at home by allowing the use of an interactive tool available on NBC.com,(http://www.nbc.com/thevoice).
NBC's new series (premiering spring 2011) "The Voice" casting team is working with industry experts and hosting casting calls across the nation in an effort to find top notch talent. The "Voice Online Audion Tool" allows the show the opportunity to locate talent within their own homes.
"This unique interactive online experience provides immediate feedback and scoring is an evolution in the casting process. This technology will exponentially expand our reach but, of course, only the best of the best will make it on to the show," said Paul Telegdy, Executive Vice President, Alternative Programming and Production, NBC. "The possibility that the next global superstar could be discovered through this innovative tool is incredibly exciting to all of us involved."
Recorded performances will be rated on a scale from 1 to 10 based on pitch and expression. Once submitted, eligible performances will be showcased on NBC.COM where they will be rated by fans and shared via social networks.
"The Voice" casting team will review submitted videos, select the ones that receive the highest scores and the best performances. Users interested in a chance to compete this season are encouraged to submit their best performances by March 1, the current casting cut-off.
Unlike an open casting call, there is the opportunity for users to practice and hone their performance, rate themselves against others, and have the chance to raise their score,  even to submit multiple times.
Hosted by Carson Daly, "The Voice" is a show about real talent, with four famous musicians in search of the best voices in America. The winners will be mentored by these singers to become artists, but it will be America who will decide which singer is worthy of the grand prize.
To read more about the series, go to: NBC.com/the voice
Latest Videos
http://www.dailyactor.com/wp-content/uploads/2014/07/bill-hader.jpg
Bill Hader: "I kind of fell into acting" (video)
Bill Hader, starring in the soon to be released The Skeleton Twins, talks about the film and how he fell into acting and then got "crazy lucky" in this quick video from USA Today. Share on Tumblr
http://www.dailyactor.com/2014/07/bill-hader-fell-into-acting-video/
http://www.dailyactor.com/wp-content/uploads/2014/07/director-john-carney-narrates-a.jpg
Director John Carney Narrates a Scene from 'Begin Again' Starring Kiera Knightley and Mark Ruffalo
Director John Carney (Once) narrates a scene from his new film, Begin Again. Starring Keira Knightley and Mark Ruffalo, the scene shows the first time the two characters meet. I haven't seen it yet but I've heard it's great.
http://www.dailyactor.com/2014/07/begin-again-scene-director-john-carney-keira-knightley-mark-ruffalo/
http://www.dailyactor.com/wp-content/uploads/2014/07/holler-if-you-hear-me-gma.jpg
Watch the Cast of Broadway's 'Holler If You Hear Me' Perform 'California Love' on GMA
The cast of Broadway's newest musical, Holler If You Hear Me with music from Tupac Shakur, performed on Good Morning America this morning. Singing 'California Love', the cast (including the teriffic Christopher Jackson – read our interview here), show why they're the most energetic and inspiring group of actors on Broadway. Holler If Ya Hear [...]
http://www.dailyactor.com/2014/07/watch-cast-broadways-holler-hear-perform-california-love-gma/
http://www.dailyactor.com/wp-content/uploads/2014/07/behind-the-scenes-of-dawn-of-the.jpg
Behind the Scenes of 'Dawn of the Planet of the Apes' with Performance Capture Actor Terry Notary
Actor Terry Notary is 1 of 5 actors playing the apes in the new Dawn of the Planet of the Apes. "When you see armies of apes," he says, that's "five of us." Check out the video where you can watch his performance capture work.
http://www.dailyactor.com/2014/07/dawn-planet-apes-performance-capture-actor-terry-notary/
http://www.dailyactor.com/wp-content/uploads/2014/07/melissa-mccarthy-daily-show.jpg
Melissa McCarthy and John Stewart Talk About Terrible Commercial Auditions on 'The Daily Show'
Melissa McCarthy stopped by The Daily Show last week to plug about her new movie, Tammy. She talked about how she loved working with her husband, Ben Falcone (director of Tammy) and then segued into talking about some horrible working situations. The always hilarious McCarthy then started to tell host John Stewart about a particular [...]
http://www.dailyactor.com/2014/07/melissa-mccarthy-john-stewart-commercial-auditions-the-daily-show/