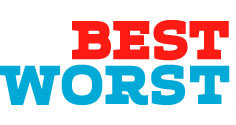 As the year comes to a close and I have some free time, I've finally compiled our year-end Best and Worst list.
These are the Best, Worst and Most Disappointing films of the year as well as the Best Actors, both lead and supporting.
Check them out and let me know if you agree, disagree or want to throw rotten fruit at me because I'm so damn wrong. 
Best Films
50/50
Crazy Stupid Love
Like Crazy
MoneyBall
Rise of the Planet of the Apes
The Artist
The Descendants
The Girl with the Dragon Tattoo
Warrior
Win Win
Comedic actor/writer Simon Pegg might have to watch the jokes he writes now that he's become a popular supporting actor in big budget films like Mission: Impossible — Ghost Protocol.  Years ago, in an episode of his popular television series, Spaced, he once said, "As sure as day follows night, as sure as every odd numbered Star Trek movie is crap."
The problem?  Pegg appeared as Scotty in the 2009 Star Trek reboot… which was the eleventh Star Trek film.  Oops.
Though Pegg shouldn't feel too bad.  Not only is 2009′s Star Trek the most critically acclaimed and financially successful Star Trek film, but he didn't have to work too hard to get his role in the film. 
Pegg reveals to The National that he received his offer from director J. J. Abrams via e-mail.  The article reveals, "'Do you want to be Scotty?' was, according to Simon Pegg, the sole content of a message from JJ Abrams that saw him take the role of the USS Enterprise's famed engineer Montgomery Scott in the 2009 Star Trek reboot."  Read more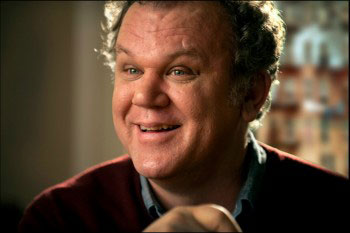 "Academy Award Nominee John C. Reilly." 
Don't forget that accolade next time you watch Reilly goofing off with Will Ferrell in a Funny or Die video.  Since Reilly is better known these days for his hysterical roles in comedies it's often easy easy to forget that he's earned critical success as a dramatic actor — in fact, of the four films Reilly appeared in that were released in 2011, three of them are dramas. 
One of them is Carnage, the Roman Polanski-directed adaptation of the play God of Carnage.  Reilly tells Interview magazine that even though it's a little uncomfortable to get acclimated with a dramatic director and cast, his commitment to his roles never wavers.
Reilly didn't need much convincing to work with Polanski, though Reilly recalls that he didn't hear directly from the fugitive director, saying, "I got a call, 'Roman Polanski wants you to come to Paris for eight weeks and make a movie.' [laughs] It was pretty shocking. I didn't even know it was in the works—I was the last one called. I felt like the kid in Willy Wonka—"I have the last golden ticket!"—I got the shot."  Read more
Actor Tom Hiddleston is enjoying the recent rise of success in his acting career.  Previously a regular in the British TV series Wallander, the thirty year old has been off and running this year with a slew of new movie roles. 
Filming back to back for the films Thor, Midnight in Paris, and Spielberg's War Horse, Hiddleston sounds as though he's taking it all in stride while talking in a recent interview with Moviefone.  "There's a line in Hamlet, I think, "When sorrows come, they come not single spies, but in battalions." And the same could be true of good things as well. It's like buses! In London, when you're waiting for a bus, you'll be there for half an hour and then three will come at once. It's as simple as that."
The last year for Hiddleston has involved a jam packed schedule of filming.  Luckily the actor has found himself working along some of the best directors in the movie industry, from Kenneth Branagh to Steven Spielberg, and Woody Allen. 
"I had a very, very busy summer. I shot Thor for five months — the first five months of 2010," he said. "Then I did a quick three weeks in Paris with Woody Allen for Midnight in Paris.  Then went straight into War Horse.  And having played Loki the first time for so long and kind of stoked up the fire of all of that psychological damage, it was like living inside that crazy man for five months. And then I saw Captain Nicholls in the screenplay and the first line says, "Captain Nicholls is a tall, kind, compassionate, decent, upper class, gentleman English officer." And I thought, that might be a nice way to spend my summer."  Read more
One of the best highlights of the latest season of Dexter is due in large part to actor Colin Hanks.  The thirty-four year old played a crucial role as one of the biggest threats to Dexter, a role that seems to have fallen into the talented actor's lap out of no where. 
Talking about his role with Vulture, Hanks says that the opportunity came untraditionally for him.  "It came through quasi-normal channels. The only thing that was sort of unusual was I got a phone call saying, Hey, they want you; they wanna offer you this role, which doesn't happen very often. And so I had a phone conversation with [producers] Scott Buck and Sara Colleton. They told me a little bit about the character and said, I hope you'd consider doing it.  And the whole time, I'm sitting there like, I don't really have to consider.  So normal channels, but different than any other sort of job that I've ever done before."
Hanks says he wasn't aware of the full extent of his character and his path, or that Professor Gellar was actually dead.   "I didn't know. I didn't know about the big reveal," adding that because he wasn't aware he acted as if Gellar was real.  "They didn't tell me, so I just played him as if he were a real person. Which is great."  Acting in scenes with a toddler was also a different challenge for the Colin.  "It was incredibly hard."  Read more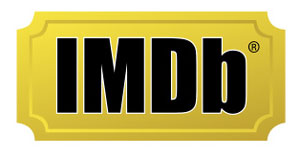 We've been following the IMDb age discrimination for months:  Amazon.com, the parent company of IMDb, is embroiled in a lawsuit filed by an actress over IMDb not only listing her birth date on its website but refusing to remove it. 
The anonymous actress has claimed that because of rampant age discrimination in Hollywood that revealing her true age significantly damages her chances of landing roles, as would revealing her true name.  Both the SAG and AFTRA have issued support for the lawsuit.
IMDb has since argued that it is next to impossible to properly prepare for a case with an anonymous plaintiff — although the website has claimed the staff believes they know the true identity of the woman, believing that it is an actress who repeatedly asked them to put a false birthday on the website.  Read more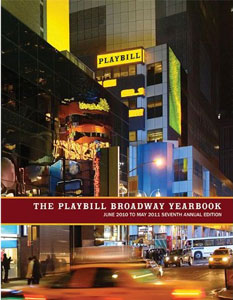 I originally posted this review back in October but I love it so much that I wanted to re-post it.
I love Broadway.
I'm fortunate enough that I get to New York a couple times a year and see as many shows as I can. Some are good, some are great and yes, some are bad. But, no matter the quality, I always get that excited feeling when the lights go down and the actors walk onto the stage.
I also love my Playbills.
I slide my ticket into the jacket for safe keeping, read all the actor bio's and do my best to make sure they aren't ruined by the time I get back to California.
With The Playbill Broadway Yearbook, I can relive those shows and all of the dozens of other shows I didn't get to see.
For any theater lover, this book is a must. I seriously have been looking at it every day.  Read more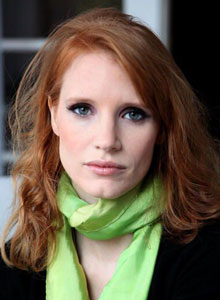 Jessica Chastain has been nominated for numerous awards this season for her roles in this year's Take Shelter and The Help, and even already won the New York Film Critics Circle Award for Best Supporting Actress for those two roles as well as well as her supporting role in The Tree of Life. 
She'll likely rack up a few more nominations in the New Year.  Chastain also appeared in Coriolanus, Texas Killing Fields, and Wilde Salome in 2011 alone, demonstrating her broad range as an actress. 
In Interview Magazine she speaks about how she adapts to new genres and what she learns from her roles.  Interestingly she was interviewed by her Take Shelter co-star Michael Shannon (TV's Boardwalk Empire), himself a prolific actor in 2011.
Chastain has recently been working on her role in Mamá, a horror film produced by Guillermo del Toro and directed by Andres Muschietti.  To help portray fear convincingly on screen, Chastain admits she had a little help, confessing, "I've done an experiment, and it's working for me. I heard Johnny Depp has an earwig [headphones], and sometimes he listens to music during a scene. So I asked the director if I could wear one for all of my scary scenes and have them play this really terrifying music in my ear. That's how it's gonna be in the scene anyway, right?"  Read more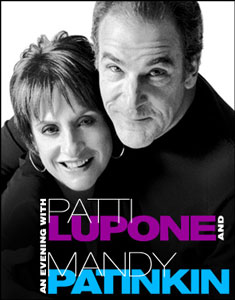 For An Evening with Patti LuPone and Mandy Patinkin, the two stars take songs from their repertoire to weave together a story for their concert audience. The two recently spoke with The New York Times about their friendship, but also about Broadway, actors, and even the consumer.
When LuPone was asked about the standard she holds other actors to, she says, "It's always about the audience. I mean, I'm mad when I come out of a theater, and it's mediocre, and I've spent over 300 bucks. I'm furious. It's a higher-stake game now, and everybody has to be on top of their game. And you can't have anybody go out there and dis the play, dis the playwright, dis the audience — you can't. It's unacceptable."
Patinkin on the other hand is more critical of the writers, "When you can't learn the lines or there's a problem, continually, with the scene, something's wrong. It's not just that I'm having a bad day. The great people that I've worked with, like Steve Sondheim, when we were doing 'Sunday in the Park,' when he's getting ready to write that part, and you've been doing the workshop, he wants to know: What are you thinking? And you have a long, two-, three-hour conversation. And then the next two, three days later, comes this poem set to music, that was part of your conversation. The lesser-gifted folk are not so open to your thoughts."  Read more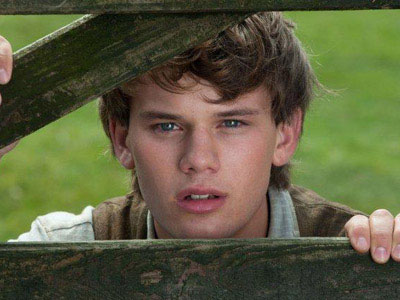 You'd think that for someone whose screen credits didn't extend beyond bit parts on the Disney Channel and who had recently played a tree on stage, a simple "You got the role!" would've sufficed, but for young British actor Jeremy Irvine, Steven Spielberg informed him he'd been cast in upcoming drama War Horse in a more creative fashion.
"Read this to camera, but don't turn it over until we say 'Action,'" Irvine was told at a callback for the role of Albert, a farm boy who tries to keep his horse alive during World War I. "Mr. Spielberg likes it to be spontaneous."
"Joey! Joey! Steven Spielberg wants me to play Albert in the feature film War Horse," read Irvine, who was just 20 when he was cast in the summer of 2010, before realizing the meaning of the words he'd just spoken.  Read more